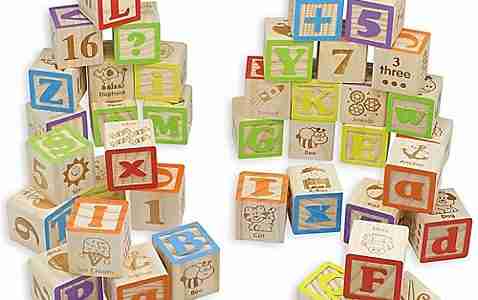 An authors' alphabet of useful resources from agents, bestselling authors, and many websites, including this blog.
by Ruth Harris
A
Adverbs. Stephen King on the "atrocity of adverbs."
Agent. Necessity or luxury? Laurie McLean lays it out. Nathan Bransford tells how to research an agent.
Amazon. Upended traditional Big Six publishing. Also a river in South America.
B
Bestseller. Depends on your definition.
Blocks. Some say writer's blocks don't exist. Authors know better. Here are 14 ways to beat that block.
Blogger. Blogging platform powered by Google.
Blurbs. How to write a killer blurb.
Book Funnel. Delivers books to readers without the hassle.
Burnout. See also stress.
Butt. Body part usually found in close proximity to chair.
C
Canva. Nifty, easy-to-use free download for creating covers, banners, buttons, headers.
Collaboration. Birds do it. Bees do it. But is it right for you?
D
Dialogue tags. He said. She said. Or did they? 😉
Draft 2 Digital aka D2D. Formatting, publishing, distributing. Now including Amazon.
E
Editors/Editing. A writer's guide.
F
Facebook. Do FB ads work?
Formatting. The process of turning a manuscript into digital form.
G
Genre. Where does your book fit in?
Google. Library replacement for research.
GooglePlay. If anyone has figured out how to sell at GooglePlay, please hit me up. 🙂
Grammar. (Also, Spelling.) Why spell check is good, but grammar check isn't.
H
Horror. From Dracula to Frankenstein and beyond.
Humor. How to write it and why you shouldn't.
I
IBooks. A Mac required to upload to iBooks.
Inciting Incident. The event that sets a plot into motion. Examples from Hamlet to Star Wars.
Info dumps. Proven method for boring readers and stopping a story dead in its tracks.
Instafreebie. Free books delivery service.
J
Jutoh. Powerful ebook creator and formatter works on Windows, Mac, and Linux. Also runs on Chromebooks. Free download and trial.
K
KBoards. Author-oriented lively indie publishing forum.
KDP. Kindle Desktop Publishing.
Key Words. Metadata to help readers find books they are interested in.
Kindle. Electronic reading device now ten years old.
Kobo. Based in Canada but internationally focused. Good site-specific promo opportunities.
L
Likable Characters. Give your readers characters to root for.
M
MailChimp. Email marketing platform.
Metadata: A non-techie explains.
Mistakes. Anne and I make them so you don't have to. Anne fesses up.
N
NaNoWriMo. Works for some. For others? Not so much. Anne sorts it out.
Nook aka Barnes & Noble. Still hanging in.
O
Outline. (Outlining.) Some do, some don't. Some swear by it. Others swear at it.
P
Pants / Pantsing. The opposite of outlining? Or somewhere in between?
Promo sites. A curated list.
Proof reading. Because writers can't see their own typos/mistakes. Guide to proof reader's marks.
Q
Quilting. Beloved Cozy Mystery setting.
R
Rejection. Anne weighs in. Ruth adds a reality check.
Reviews. Here be danger.
Revision. Don't forget: check your verbs.
Rules. Too rigid. Don't work. Try guidelines instead.
S
Scams. It's a jungle out there. Don't be a victim.
Scrivener. For many, a love object. For others, a bridge too far.
Shitty first draft. How to beat the first draft blues. More tips.
Sigil. Free e-book editor.
Social Media. How to tame the beast.
Subsidiary Rights. aka Sub Rights. Additional sources of author income.
T
Typewriter. Mechanical device for putting words on paper. Once ubiquitous, now a collectible.
U
Ulysses. Intelligent, well-designed writing app. Mac only.
Urban Fantasy. More than just vampires, werewolves and shape-shifters.
V 
Vellum. Makes ebook and print formatting quick and easy. Mac only.
Villains. From Dr. No to Hannibal the Cannibal, good ones go down in history.
W
Word. The big daddy of word processors. Loved by some. Loathed by others.
WordPress. Popular blogging platform.
X
Excel. Microsoft's spreadsheet app. Some, like Russell Baker, use Excel for Outlining.
Y
Yarn Shop. Like Quilting, a classic Cozy Mystery setting.
Z
Zon. In the beginning is the end. 😉
by Ruth Harris (@RuthHarrisBooks) November 26, 2017
What about you, scriveners? Do you have anything to add to the Authors' Alphabet? Any more good Q's or Z's? 
This week Anne has a post on her book blog about the surge in sales by micro-publishers in the UK. She talks about the small publishers who have made her career possible, and why small publishers drive the publishing industry.
BOOK OF THE WEEK
The idea for A Kiss At Kihali came to Ruth from articles she read about the poaching that was/is threatening to make rhinos and elephants extinct. And the issue is still very much in the news. Ivory & rhino horn are big business, unfortunately.