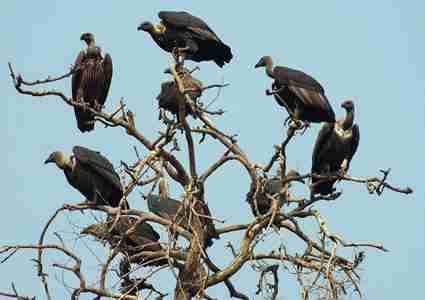 Predators are looking for newbies who make these mistakes.
by Anne R. Allen
We all make mistakes. It's how people learn. But some new writer mistakes can end a writing career before it starts. They play into the hands of the predators who make money off the delusions of newbie writers.
Ruth and I are long-time industry veterans, and as we say "we made the mistakes, so you don't have to." We were jazzed when two organizations honored us for our work this week.
Author Marketing Services named us one of the "50 Kickass Resources for Indie Authors."
And the site "10 Greatest" put  us on their list of "Top Writing Blogs"
Thanks, Tiana!
So here are some of the new writer mistakes we want to help writers avoid.
1) Writing-in-a-Garret Syndrome
It seems half the people I meet are "working on a book." I met one at the supermarket this week. He wanted to tell me about struggling with his opus—at great length. I tried to be polite, but as my bourbon-caramel gelato began to melt, I suggested he join the Nightwriters in San Luis Obispo—an excellent group for writers at all levels. (And you still have time to enter their annual writing contest, The Golden Quill Awards. More info in Opportunity Alerts.)
"Oh no," supermarket man said. "I'll never show my book to anybody. They might steal my ideas. They can read it when it's published."
And I got a couple of messages this week from writers who had the same reason for not sharing work.  They've been told to blog, but fear people will, yup, "steal their ideas."
These are people writing in a vacuum. They don't realize that ideas are everywhere, and most writers have more than they can use in a lifetime. These wannabes also don't  know creative writing needs to be read by dozens of critiquers, beta readers, and editors before it's ready for publication.
And there's the problem: newbie writers are usually fearful, but they're fearful of the wrong things.
I meet so many writers like them. They think the thought is all that counts. Not the hard work of learning to write. Not taking classes or reading blogs and magazines that might improve their writing skills. Plus they refuse to educate themselves about the publishing business.
They say "that's procrastinating. You just have to sit down and write."
So they keep slogging away, sure that when they finally finish, all they have to do is phone up an agent, get a 6-figure book deal, and they're on the gravy train. (For more on the fantasy vs. reality of traditional book publishing, here's a great post from Graeme Shimmin.
These people are prime targets for bogus agents, editing scams, overpriced marketing schemes, and ruthless vanity publishing companies because they're so easily flattered and bamboozled.
The Nonfiction Garret 
Nonfiction writers seem most likely to fall into the writing-in-a-garret syndrome. They think a memoir or how-to book is somehow easier to write than a novel, so they believe they don't need writing classes or critique groups.
Nothing could be further from the truth. Nonfiction needs to be even more carefully structured than fiction—especially memoir. A simple chronology almost never makes for compelling reading. (For more on writing memoir, see my post on How to Write a Publishable Memoir  and Memoir or Fiction ?)
Many new nonfiction writers don't even Google their subject to find out how many similar books are out there.
I ran into a newbie writer on Medium recently who's blogging her book on how to self-publish. But it was painfully obvious she didn't know a thing about the publishing industry. She focused on sales of print books, but doesn't know what a book distributor is. Her piece accused the biggest self-publishing companies, including Amazon, of being scammers because they didn't pay her royalties for books that hadn't been sold yet. She didn't understand anything about how the business works.
I did a quick search that came up with over 400 books on how to self-publish. She obviously hadn't taken the time to look at any of them.
Not a good plan. There's a reason nonfiction book proposals have to include "comps" (comparable titles.) You need to be familiar with the competition before you bring a new product into the marketplace. And if your product is inferior to what's already out there, it's time to rethink.
The Fiction Garret 
Then there are the fiction writers who pile up files of half-finished stories and bits of novels for years and never polish them or send them out.
I know why they do it. I was a "garret writer" in my early writing years.
If you don't show your work to anybody, and don't compare it to anything in the marketplace, you can hang onto the fantasy that your work is heart-stoppingly brilliant and unique.
As long as nobody reads your work, you can believe your genius will propel that WIP from your computer's hard drive to the top of the bestseller lists in no time once you make the decision to share it.
Sorry. The odds are that's not going to happen.
Spending years in a writer-garret will not work in your favor. You're setting yourself up for nasty disappointment and/or some serious scamming when you do decide to publish.
Scammers thrive on your delusions. Make sure you get a reality check from beta readers and critique groups before you venture into the marketplace.
2) Trying to Publish Too Soon
This heads the list of new writer mistakes.  And it's why scammy vanity presses are thriving. Most first novels are only semi-readable. They have pacing and structure problems. They're often riddled with cliches and dialogue tags that look like a game of "Tom Swifty." Saggy middles, slithery points of view, and Mary Sue characters abound.
That's why they're called "practice novels." We learn by doing, and writing a novel is the way to learn to write a novel. And it takes a long time.
But just because that first novel took a long time to write doesn't mean anybody will want to buy it. Consider the time you put in as tuition in your own private writing course.
Literary agency slush piles are stuffed with unpolished manuscripts that might have been fine books in the hands of a skilled writer, but the author hasn't acquired those skills yet.
Bogus agents are happy to take them, though. For a fee. Then maybe they'll sell them to their own bogus "publishing company," which will be happy to take more of your money. But your book will only be printed, not published.
Of course these days unskilled writers can self-publish and put that stuff right into the marketplace.
But do you really want to do that?
What if you write a great book in a year or two, but that practice novel is out there on people's e-readers, advertising your weak writing chops? Plus the scathing reviews are attached to your name. Do you really want to sabotage the sales of your future masterpiece in order to feed your ego now?
For more on this, see my post on Practice Novels.
3) Turning up your Nose at Bestsellers
It's amazing how many people who want to be writers do not read. Try to talk to them about books that have sold in the past 5 years and they go blank, or get huffy and say, "I only read the classics." (Which they often haven't opened since college.) I hear so many new writers say they don't read bestsellers because:
A) "They're all crap."
Which is usually followed by statements like:
"I've read James Joyce, Virginia Woolf, Faulkner…and every word Kerouac ever wrote. You seriously expect me to learn from reading 50 Shades of Grey or that Duck Dynasty guy?"
These people have apparently never seen a bestseller list. They don't know that authors like Michael Chabon, Jonathan Franzen, and Donna Tartt are bestsellers too. Whenever I write about the importance of reading contemporary fiction, a bunch offended English majors will inevitably accuse me of writing bad 50 Shades knock offs. They think that by insulting me they'll make the 21st century go away.
Of course, mostly they're just telling everybody they haven't set foot in a library or bookstore since college.
You can't enter the marketplace if you don't know what buyers are looking for. As brilliant as the novels of Virginia Woolf are, they're not bestsellers right now. And even if you are the reincarnation of William Faulkner, you're probably not going to attract a lot of 21st century readers writing lush, Southern Gothic prose.
No, you don't have to read Fifty Shades of Duck Dynasty.
But if you're writing romance, you'd better have read Debbie Macomber, and if you have a wartime thriller, you should be aware of Mark Sullivan. If psychological thrillers are your thing, and you haven't read Paula Hawkins, you're going to be out of the loop.
One agent suggests you read the debut novels of top-selling authors in your genre. Don't only read the stuff superstars are putting out now they're famous. See what popular writers first created that allowed them to break into the business. Studying those will help you break in, too.
If you don't pay attention to what's selling, you can fall for the scammy vanity press that will extort more and more money from you to endlessly market a book nobody wants.
 B) "I need to be true to my voice."
Oh, I know that one: "I can't read other writers when I'm working on a novel. I don't want to lose my voice. What if I start writing like Jonathan Franzen or Margaret Atwood?"
I used to say that stuff too. Until I realized I should be so lucky. A few echoes of the greats in my work would not have been a problem.
The great painters all started by copying the classic works that came before them. Picasso copied El Greco and Goya, and you see lots of references to their work in his. As he said, "Good artists copy. Great artists's steal. "
A lot of beginning writers create incomprehensible prose in the name of "voice."
Of course there are plenty of scammers who will tell you any book is genius. A bogus editing outfit may run it through spellcheck and grammar software and tell you the book is ready to go, when it's completely unreadable. And a vanity press will be happy to take your money to publish it.
But no matter how much you pay for advertising or getting into some "bestselling" boxed set, your career is going nowhere if you haven't learned how to write what people want to read.
4) Obsessing about Marketing before you Learn to Write
On the other end of the spectrum are the newbie writers who put way too much energy into marketing before they've had time to master the craft. They're thinking about book-selling instead of book-writing long before they have to.
I heard from a writer recently who had paid a vanity press a huge amount of money to publish and market his book, but he couldn't figure out why it wasn't selling.
Turned out he'd never had the manuscript read by anybody. He wanted to know where he could find beta readers—for a published book he'd already spent thousands to advertise. Ack! He had the process completely backwards.
I met another writer who was obsessed with social media marketing. He told me he had a website, X number of followers on Facebook, Twitter, Google Plus, Instagram and Tumblr. He asked me…did I think he had a big enough platform to start writing his first story?
Poor guy. He had never written a word of fiction, but he'd spent a ton building a platform to sell it. He was constantly paying to "boost" his Facebook page and he'd even paid for more "traffic" on his blog.
This is like putting all your money into renting a store when you have nothing to sell.
You don't need to worry about marketing or finding a publisher until you've got one or two polished, critiqued books in the hopper, some short work published in journals or anthologies, and you're ready to start a writing business, either indie or traditional.
Don't put money and time into marketing something that doesn't exist!
5) Expecting to Make Money with a First Book
This is embarrassing, but I have to admit that after I signed with an agent with my first novel, I quit my day job and expected to be paying bills with an advance by the end of the year.
You guessed it—that's not exactly how it turned out.
The agent shopped it around, failed to sell it and dropped me. When I got the bad news, I hadn't even finished a first draft of a second novel.
I was so devastated, I didn't write another word for months.
It's easy to get discouraged when you've been slogging away on a book for a year and then realize revising it may take another six months or a year. You'll probably start querying the rough draft and get nothing but rejections.
But it turns out a year is nothing. Try ten. Very few authors make money on a first book.  When you hear about authors having huge successes with a "first novel," keep in mind it's their first published novel, and they've probably got many years' worth of practice novels in their files.
Write because you love it—because you can't help yourself—not because you're counting on becoming the next J.K. Rowling by Christmas.
If you need money right away, keep the day job. Or find a part time one. Until you have at least five titles, you're not likely to make substantial money, whether you're traditionally published or indie.  Yes, it's been done, but those authors are the exception to the rule.
Many of the big-earner indies have fifty or sixty books out there.
Vanity presses that tell you you'll make back the thousands of dollars they're charging with the sales of a first book are flat-out lying to you.
6) Writing Novels Exclusively
This was me. Once I decided I wanted to have a writing career, I dove into writing novels. I left short stories and poetry behind. People told me they were for amateurs. (And in those days, nobody wrote novellas because they were considered "unpublishable.")
That's because in the early 90s, most magazines had stopped publishing fiction. The only way to publish was to spend a lot of time researching the small, low-circulation literary magazines. Which of course could only afford to pay in copies. The bottom line didn't look good to me.
I was short-sighted. If I'd had more publishing credits and contest wins, I would have found a publisher for my longer fiction faster.
I'd also now be sitting on a goldmine, since short stories, novelettes and novellas are hot commodities. See more about the value of short fiction in my article for Writer's Digest.  And here's a post on how to structure a novella by by Paul Alan Fahey. Paul also has a new book out on writing and marketing short stories and novellas, The Short and the Long of It.
Getting your work vetted by contest judges and journal editors gives you the credibility you need to get a legitimate traditional contract or a successful self-publishing career. Don't spend years writing a novel and then expect it to make a big splash. Start small and build your portfolio and reputation. That's the way other "overnight sensations" actually did it.
Anybody who tells you that a completely unpublished writer is likely to succeed with a first novel is probably trying to benefit his bottom line, not yours.
7) Partying Like it's 1999
With all apologies to the late, great Purple One, authors who pretend the last 17 years never happened are sitting ducks for industry predators.
Most of the people I know in real life are aware I literally wrote the book on HOW TO BE A WRITER IN THE E-AGE, but I'm amazed at how many won't take a look, even if I offer a copy as a loan.
"Oh, I know all that stuff," they'll say.
Then they'll come to me three months later and say "I just paid five thousand bucks to get my book printed. I've got six cartons in my garage. How do I get them on Amazon?"
Sigh.
If you don't read blogs, don't participate in social media and pretend the Internet doesn't exist, you're going to walk into the publishing world with "prey" stamped on your forehead.
Every phony publisher, bogus agency, and scammy editing service with a slick website is waiting out there, ready to pounce.
So do your homework and don't hide in a fantasy garret. Even if you're only writing as a hobby, if you want to publish at all, you need to learn how the business works or you'll pay a lot of money for something embarrassing.
Always check out a company at Writer Beware, and never sign a contract without running it by a legal professional. For real self-publishing advice, follow Joanna Penn's blog and The Alliance for Independent Authors. Reedsy and Writer's Boon can give you lists of vetted service providers. And David Gaughran's book Let's Get Digital gives a great overview of indie publishing.
And if you missed, it check out Ruth Harris's great post on fantasies that stand in the way of a publishing career.
***
UPDATE: For people who are afraid to show their work to other writers for fear someone will steal your "great idea", here's a graphic UK author Graeme Shimmin just sent. (There's a link to his article on myths about writing in the "Garret" section above. )
What about you, scriveners? Have you made any of these mistakes? What new writer mistakes did you make when you were starting out? Have you ever been scammed by a vanity press, phony marketer, scammy editing service, or a bogus agency?
by Anne R. Allen (@annerallen) September 3, 2017
BOOK OF THE WEEK
BOOMER WOMEN: Three Comedies about a Generation that Changed the World
Only 99c for 3 full-length novels at Amazon! 
The Lady of the Lakewood Diner, Food of Love and The Gatsby Game, now available in one boxed set.
"Canny cultural observation that brings to mind two of my favorite British authors, Barbara Pym and Penelope Fitzgerald. Yes, the humor is there and sometimes spew-your-cocktail funny, but the character depth and plot fulfillment go so far beyond the humor. I felt I knew these people. I felt I was there."…Debra Eve at The Later Bloomer
"I applaud Allen's consistently genuine voice, with accuracy that spells 'that could have been me'. Behind the humor, she is gracefully revolutionary."…Kathleen Keena author of The Play's The Thing.
Available from:
All Amazons l  Inktera l Barnes & Noble l Kobo l Scribd
OPPORTUNITY ALERTS
The Golden Quill Awards. The theme is "Liberation." $500 first prize. Short fiction, poetry and personal essay categories. Up to 1500 words for prose, 40 lines for poetry. Entry fee $15. Deadline September 15, 2017. 
REAL SIMPLE good read essay contest $3,000 prize! There is no entry fee, and the word limit is 1,500 words. Limit one essay per person (US only.) Deadline September 18, 2017 
CONSEQUENCE MAGAZINE WOMEN WRITING WAR AWARD $10 ENTRY FEE. The contests are open to women and those identifying as women. Entries must capture the nuances of the cultures and consequences of war; the topic is not limited to military matters, but includes social, political, and cultural subjects. Prize is $250 and publication. Deadline October 1, 2017.
WRITERS AT WORK FLASH FICTION CONTEST $10 ENTRY FEE. Prize is $300 and publication on the website. Submit a flash fiction piece up to 1,000 words. Deadline October 15, 2017.
Writer's Digest Popular Fiction Awards.  Write Romance, Thriller, Crime, Horror, Science-Fiction, and Young Adult? Short fiction: 4,000 words or less. $20 fee. Grand prize $2500. Deadline October 16th, 2017
Looking for editors, designers, marketers? Writers Boon.com is a FREE discounted marketplace for writers where editors, designers, course providers, book marketers and you get a 15% discount or more on their services. Writers Boon also helps you pump up the buzz like a pro with 3 unique and powerful book discoverability tools that get you out there.