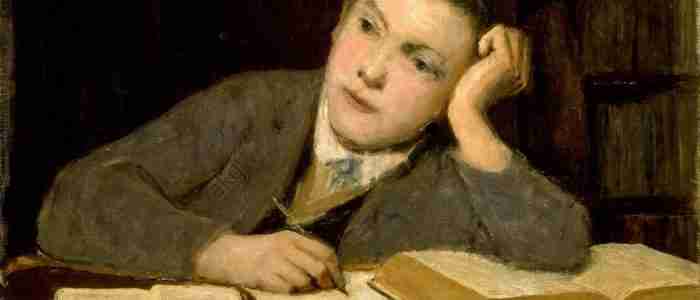 Most authors start with practice novels. Some may be publishable…later.
by Anne R. Allen
We often hear stories about authors who have phenomenal success with a "first novel." I'm sure most writers fantasize about being one of those success stories as we begin our careers. I sure did.
But here's what I didn't know when I was having those fantasies: a novel that is published first is rarely the actual first novel an author wrote.
Most successful authors have several "practice" manuscripts in their files. Of course they didn't know they were practice books when they wrote them. They thought they were earth-shaking masterpieces.
Then reality reared its ugly head.
I heard from some newish writers who were miffed when I used the phrase "practice novels" in a post about my own writing career mistakes earlier this month. They thought I was condemning all first novels to dusty death in some cyber-file drawer. I'm sorry if I gave that impression.
Yes, most writers have a novel or two that we cut our teeth on that we do not want to show to the public. But some first novels do become classics.
But usually not immediately. Writers, like all artists, need to put in apprenticeship time before they can work at their full powers.
Here are some things to consider when you're contemplating the publication of your very first novel.
1) Many "First Novelists" Aren't Beginners
Many "first books" come from successful journalists, screenwriters, editors, feature writers, or ghostwriters who have been writing for a living for a long time.
The professional writer who finally sits down to compose a novel is nothing like the fledgling author of movie-fantasies who quits his soul-crushing job, pounds out a first book in a matter of months (preferably in a garret or remote cabin), sends it off to a publisher and becomes rich and famous overnight.
A couple of years ago, we had a guest post from NYT bestseller Eileen Goudge, who revealed that her "first novel," Garden of Lies was written after she'd written dozens of YA novels in the Sweet Valley High series.
The bestselling Garden of Lies wasn't a first novel. It was more like a 24th.
2) "Overnight Success" is a Dangerous Fantasy
Books like Garden of Lies are called "first novels" because "overnight sensations" make good copy. But the false narrative they create means that thousands of aspiring writers think they can replicate Eileen Goudge's success with their first books.
But we're being fed a fantasy. And it's a dangerous one. Especially these days.
Easy e-publishing has created an atmosphere where new writers are pressured on all sides to publish right away. The pressure often comes from people who believe the "overnight success" narrative.
They'll tell the fledgling author: "Why keep a potential moneymaker rotting in your files? Just throw that puppy out there and you can be the next 'first novel' success story."
This keeps agents' slush piles overflowing and perpetuates the "tsunami of crap" stigma that some people still apply to self-publishing.
Plus it can derail a career before it starts—and keep authors from achieving their full potential as artists.
3) What if Harper Lee had Published Go Set a Watchman?
Remember how shocked everybody was to hear that To Kill a Mockingbird wasn't Harper Lee's first (or only) novel?
I think it was hard for people to let go of the lovely myth of the genius who created that one perfect novel on the first try and lived on its proceeds for life.
As a writer, what I found most fascinating about the discovery of Go Set a Watchman was the revelation that it contained the storyline of To Kill a Mockingbird in flashback.
Lee's editor at Harper and Row declined to publish Watchman as it was written, and asked her to write the flashbacks as a separate book, then compose a second book, and publish the rest of the original novel as the third in a trilogy.
Obviously, Lee never wrote book #2, so the planned version of Go Set a Watchman never happened.
But what if Harper and Row had accepted her book as is and published it? Go Set a Watchman is an okay book, but pretty much everybody agrees it's no To Kill a Mockingbird.
So if Harper Lee's first novel had been accepted—or if easy self-publishing had existed in the 1950s—To Kill a Mockingbird wouldn't exist.
What if that first novel of yours could become a great work of literature with some more editing and practice?
4) Readers Won't "Cut you Slack" for Practice Novels.
I've read social media posts by first-time indies who feel personally wounded when they get honest, unfavorable reviews. They say "these people should cut me some slack—it's my first book!"
No, they should not cut you any slack. They have taken the time to read a book for their own entertainment, not to be your private writing tutor.
Think about it. I'm sure it's happened to you: somebody hands you a book they've just read and thought was pretty good, so you go home and read it…and ho-hum your way through the clichés and clunky writing.
The next time you're in a bookstore, do you pick up another book by that author, saying, "maybe she went back to school since she published that other one, and now she knows how to write better? Or maybe she's hired a better editor."
No?
Me either.
If readers don't like the first book they read from an author, they don't go back for more.
5) Trying to Publish a Book because you Crave Validation can Backfire.
I see lots of new writers on social media who say stuff like, "I've finished my book! Everybody says I should start sending it out there so I can find out if it's any good."
If "sending it out there" means querying agents and publishers, this is not a good idea.
And if it's self-publishing to get validated by reviewers and massive sales, it's even worse.
Rejections feel awful. Bad reviews feel worse. And authors with single titles rarely make many sales. If you get too much rejection early on, you may give up, thinking you have no talent for writing. But the problem usually isn't lack of "talent" but lack of skill.
Skill takes time to acquire.
Rejections often have nothing to do with the quality of your book, as Ruth Harris told us last month. Rejection often comes from the author's inexperience—a clunky query, an overly detailed synopsis, or amateurish formatting.
And even more often, rejections spring from business reasons: the agency has just sold a similar book, some marketer thinks your genre is waning, or somebody's just having a bad day.
But even if you get an offer, it may be too soon. You might be offered a bad or scammy contract, or have to turn out another book in a short amount of time that's unrealistic for a beginner.
Expecting validation from book sales from self-publishing a first novel is not wise, either. You need at least 2 titles to benefit from discounts, freebies, Bookbub ads and the other marketing tricks that make indies successful. The best way to launch a self-publishing career is to release a number of books in quick succession. Launching one title before you have other books written will likely result in dismal sales, no matter how brilliant your book.
6) Don't Depend on Reviewers, Either
Yeah, yeah, I know—you just skimmed that stuff about rejections saying "I don't need no stinkin' agents. I'm going indie all the way!"
But if you've just finished your first novel, publishing immediately is an even worse idea than "sending it out" to agents and small presses.
As I said above, you're unlikely to make many sales with a single title, and the advice you hear from a lot of self-publishing advocates to publish and "learn from reviews" is just as pointless as expecting to get an education from agents and publishers.
Online customer reviews are notoriously unreliable. They often only tell you if the reviewer hates your genre, had trouble downloading, is trying to build up his review numbers to get free stuff from Amazon merchants, or is having a bad hair day.
What a first-time novelist who is planning to go indie should do is:
Contact beta readers or join a critique group to polish that book till it shines.
Work on building platform and network on social media.
Build a mailing list and/or blog following.
Write the next book!
7) Publishing is a Business. If You Don't Know how it Works, You're Likely to be Ripped off.
If you're like most new writers, you've been in your right-brain writing cave turning out deathless prose, not brushing up on your business skills.
You need to give yourself time to learn about the business before you dive in, book first.
There are sharks in those waters. Overpriced vanity publishers, unscrupulous marketers, fee-charging agents, and other scammers are lying in wait.
There are a lot more people making money off writers these days than there are writers making money off books. You have to educate yourself, or you'll simply be offering yourself up as prey.
Educate yourself about publishing scams. Start with Writer Beware.
8) Authors Often Find the Genre of their Practice Novels isn't Right for Them.
Comic-mystery author Melodie Campbell genre-hops in short fiction, which is a great way to try out new genres and publish in several.
But if you publish a full-length novel in one genre, especially if you land a traditional contract, it's hard to jump to another.
I've known writers who started writing YA and jumped to erotica (luckily erotica writers usually use a pen name.) And I've also known several literary fiction writers who found their groove in YA mystery or fantasy.
If they'd published those first efforts in book form, they'd have a lot of backtracking to do. So give yourself some time to explore your own interests before you brand yourself as one type of writer.
Write more short stories and experiment with genres before you publish that first full-length book
Re-branding can take a lot more time than establishing a brand in the first place.
9) Marketing takes a LOT of time.
No matter whether you're going indie or trad, you're going to spend a lot of time marketing once you have a book out. Way more than you think.
Blogging and social media eat into every day. Giving interviews, going on blog tours, and getting guest blog gigs takes time and a lot of schmoozing. Personal appearances and conferences can take weeks to prepare for. Sometimes it feels as if the writing itself becomes an afterthought.
10) Pre-Publication is an Essential Time for Creative Growth.
Pre-publication is the time when you can experience your most rapid growth as an artist. It is the only time when you can devote yourself entirely to your muse. Don't rob yourself of that freewheeling, exhilarating time!
Can your Practice Novel be Published?
Mine was! A piece of my "practice novel" became The Lady of the Lakewood Diner about 15 years after I wrote it. I took two characters from the original novel, which had pretentious title, The Leaders of the Twenty-First Century, and with the help of a good editor, changed it into a comedy-mystery. It was published by Kotu Beach Press in 2014. I now consider it one of my best books. (And this week you can get it for only 99c at Amazon.)
When you finish that first novel, it's a reason for celebration. Throw a party, open some bubbly and shout it from the rooftops.
But it's not the time to launch your career.
It's time to write that next novel. And maybe another. By then you may be skilled enough to look at that first novel and see it with the critical eye Harper Lee's editor had—and you'll be able to turn all that bloated prose into a masterpiece.
by Anne R. Allen (@annerallen) May 21, 2017
What about you, scriveners? Do you have any practice novels? Did you try to get yours published? Have you ever tried to polish one for publication? What did you find you'd learned after you wrote a few more books?
Last week I visited Estelle Van de Velde's blog along with 6 other authors to talk about how to sell books on Amazon. Do check out 7 Experts on How to Be Successful on Amazon.
BOOK OF THE WEEK
Only 99c for a limited time!
THE LADY OF THE LAKEWOOD DINER
"This isn't just "funny women's fiction for the Woodstock generation," it's a canny cultural observation that brings to mind two of my favorite British authors, Barbara Pym and Penelope Fitzgerald. Yes, the humor is there and sometimes spew-your-cocktail funny, but the character depth and plot fulfillment go so far beyond the humor. I felt I knew these people. I felt I was there."….Debra Eve at The Later Bloomer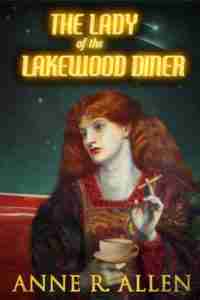 Someone has shot aging bad-girl rocker Morgan Le Fay and threatens to finish the job. Is it fans of her legendary dead rock-god husband, Merlin? Or is the secret buried in her childhood hometown of Avalon, Maine?
Morgan's childhood best friend Dodie, the no-nonsense owner of a dilapidated diner, may be the only one who knows the dark secret that can save Morgan's life. And both women may find that love really is better the second time around. Think Beaches meets Fried Green Tomatoes at the Whistle Stop Cafe.
Available in ebook from:
All Amazons iTunes Kobo Barnes & Noble
OPPORTUNITY ALERTS
Nathan Bransford's Forums. This blog got its start when Anne landed a guest blog spot on Nathan's blog. Now you can too. He often takes his favorite comments from the forums as guest posts. The forums are newly revamped and there's lots going on. Check them out out!
BACOPA CONTEST $3 ENTRY FEE. Categories: poetry, flash story, creative nonfiction, literary fiction. $400 prize given in each genre. Flash limited to 750 words. Creative nonfiction limited to 3,300 words. Literary fiction limited 8,000 words. For poetry, no word limit. Deadline May 31, 2017.
Father's Day Essay, 250 words. Starting with…"When I think of My Dad…" with a $200 prize for the winning essay. It's a fundraiser for "Shame Kills" a drug rehab organization. Deadline June 5, 2017
Creative Nonfiction magazine seeks TRUE personal stories or profiles about people starting over after a failure or setback. Up to 4000 words. Paying market. $3 submission fee. Deadline June 19, 201
EMERALD THEATRE 10-MINUTE PLAY CONTEST $10 ENTRY FEE. Theme: "That's so gay." A character must say the words, "That's so gay." Two to four characters. No children's shows or musicals. Ten pages (10 minutes) max. Will be staged in strict "black box" style. $300 prize Deadline June 30, 2017
Haven Writers' Retreat. "Come find your voice in the woods of Montana with New York Times best-selling author, Laura Munson, and find out why over 400 people say that Haven Writing Retreats changed their lives. Offering special discounts for readers of this blog for both June retreats. June 7-11, and June 21-25
Boyds Mill Press accepts unagented submissions of children's book manuscripts. Highlights for Children owns the press.