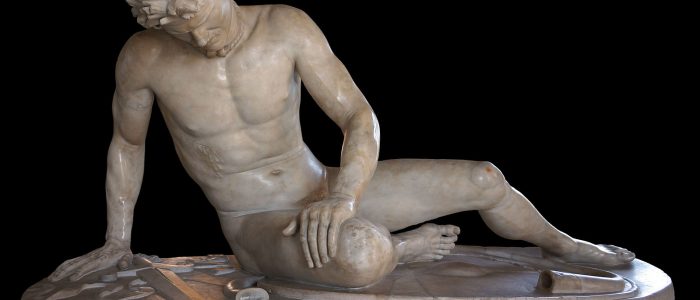 by Anne R. Allen
Early in my writing career, I wrote in secret — and hardly ever finished anything. If I got to the point where I could write "the end" on a piece, I'd bury it in a drawer. I was incapable of writing a whole novel. I always stopped after the first 40 pages or so. That went on for decades. The only things I finished were a few plays. That was because directors and actors were waiting for them, so I had deadlines
I felt unworthy of calling myself a "real writer." (BWT, if you write and you're not a wooden puppet carved by an old Italian guy named Gepetto, you're a real writer. 😊 )
The Creativity Wound
So where did my feeling of unworthiness come from?
I had what's called a "creativity wound." That's a term I first saw in a piece by Grant Faulkner on Jane Friedman's blog in 2018. He talked about the psychological wound that's inflicted when someone you trust says harsth, negative things about your creative work.
As Grant Faulkner wrote: "We put our souls, the meaning of our lives, into the things we create, whether they are large or small works, and when the world rebuffs us, or is outright hostile, the pain is such that it might as well be a flesh wound. In fact, it sometimes might be better to have a flesh wound."
He talked about the writing class he took with a famous author who ridiculed his work — and his personality — and even wrote obscenities in the margins of his manuscript.
Obviously, this was thoroughly reprehensible behavior from the famous author. There is never a reason for sadism in teaching a creative art.
That author's cruelty wounded Faulkner so deeply he stopped writing. He says he "lay on the couch watching TV…my brain looping through her scissoring comments again and again."
Are You One of the Walking Wounded?
You may not realize you're nursing a creative wound like Faulkner's. Maybe you weren't overtly savaged. Some wounds can also come from little cuts inflicted over time.
You may not realize the wound is unhealed and festering in your subconscious. Maybe you simply feel blocked, or unable to maintain interest in your WIP when it gets to a certain point.
Or maybe you finish your creative writing projects, but never send them out or get them critiqued.
And a lot of wounded writers get all the way to finishing a book and self-publishing it. But they never learn how to get that book into the hands of readers. They self-publish to avoid the inevitable rejections that come with hunting for a publisher — but do no marketing. The book sits on their unfinished Amazon author page, unnoticed and unread.
Or worse, they allow themselves to be scammed by a bogus publisher rather than find out how the real, professional publishing world works. The book gets printed — but not actually published — by some fly-by-night huckster, and the author has 800 copies, full of typos, molding in the garage.
These are all mind games writers play to tell themselves they're not "real writers." They didn't fail because they didn't try. This is the subconscious protecting itself from suffering another creativity wound.
Facing Your Creativity Wound
It helps to dig into your subconscious to remember the exact thing that wounded you. Yes, it hurts, and it will bring up old, unhealed pain.
But the only way to heal that wound is to bring it out in the open.
It helps a lot to know the source of your creativity wound. Considering the source is always a good plan when you get a nasty, unhelpful critique.
People have many reasons for cruelty, and they're almost never generated by the victim. I'm sure the writer who savaged Faulkner had something traumatic going on in her life that had nothing to do with him. But for some reason, his work triggered her rage, which came out as pointless cruelty.
On the other hand, lots of writers have survived savage critiques. While the experience is unpleasant, it doesn't leave a permanent creativity wound in most people. This is often because the writers do indeed consider the source and realize that the nastiness was all about the person giving the critique and not about their work.
Or the writer may realize the critiquer has rotten taste and she wouldn't want to be on his list of favorites anyway. 🙂
But when the cut comes from somebody we trust and look up to, that's when we can feel "scissored" like Mr. Faulkner.
That Unhealed Creativity Wound May Come from Friends and Family
My creativity wound came early and was inflicted by my (well-meaning) parents. My parents were both highly critical, Ivy-League academics. They passed their own perfectionism onto my young self, thinking they were teaching me to have "high standards"
They didn't understand that you don't critique the work of an eight-year-old the way you critique something written by a eighteen-year-old college freshman.
For my parents, praise was reserved for authors published in The New Yorker, not an unskilled child.
Usually, I'd get A's on my creative writing assignments in school, but the encouragement of my teachers wasn't enough to offset my parents' indifference.
So yeah, I had the creativity wound. Not one huge one like the one Grant Faulkner writes about, but lots of little cuts.
No matter how it's inflicted, a creativity wound will fester if it's not addressed..
Last spring I wrote about how often friends and family refuse to read our work. I think their reluctance probably has something to with wanting to avoid wounding us. They're afraid what we write is crap, so they avoid having to tell us that by simply not reading it.
The Question of Talent
No matter what the source, harsh criticism can make you feel "untalented." But it's important to remember that "talent" is not the most important quality a professional writer needs. There are many that are more important, which I discuss in my post 8 Qualities that are More Important than Talent for Writing Success.
These aren't "talents" you're born with. They are skills you have to learn. I think what successful writers share is passion. If you have a passion for writing, you will develop the skills that people call "talent."
Here are some of those skills:
1) Commitment and Patience
2) Empathy and Listening Skills
3) The Desire to Learn
4) The Ability to be Alone
5) Understanding the Marketplace
6) Passion
7) Gratitude
8) Persistence
Beware of Passing on Your Creativity Wound
I often recommend critique groups for new writers. They're a great way to learn the ropes of the publishing industry and get feedback from your peers. Beta readers can provide valuable feedback too.
But beware! Sometimes critiquers pass their creativity wounds on to you. They'll try to inflict on other creatives the same kind of wounds they suffered.
I have seen many writers devastated by a cruel critique or review. It's important to realize that people in these situations — even professionals like agents and teachers — can push personal agendas that have nothing to do with your writing and everything to do with their own psychological issues.
I once witnessed a sadistic critique of a young man's story at a writer's conference. He ran out of the room to hide his rage and grief. I had to pray he wasn't susceptible to depression, because the group had engaged in a kind of dog-pile attack that could have damaged him for life.
I realized later the workshop leader had probably been savaged that way himself. He had been writing for years, but never had a novel published and his work appeared in only a few obscure literary journals. I'm sure all that rejection wounded him terribly.
But his cruel critiques weren't helping new writers grow. They were simply passing along his own creativity wound to newbie writers..
People can't learn from what feels like an attack. They'll just shut down. They may even shut down their creative life permanently, the way Grant Faulkner almost did.
That night I wrote a story about a young man at a writers' conference who appears to have committed suicide after a toxic critique. It later became the inciting incident in my mystery Ghostwriters in the Sky..
Small Successes can Help Overcome a Creativity Wound
Obviously I kept writing in spite of my family's indifference. My drive to create was powerful. But I wouldn't have kept going if I hadn't had some small successes
My first success came when I had a poem published in my prep school literary magazine.
Actually, calling it a magazine is a stretch. It was a stack of stapled mimeographed pages, which had the pretentious title, "Finnegan's Awakening." I still have some yellowed copies, with the faded purple ink barely readable.
The editor was a tough kid from Brooklyn — the foster child of the minister of a local church in our little Maine town. His name was Michael Ventura.
Yes, that Michael Ventura. He became a fiery journalist and film critic who co-founded L.A. Weekly.
Even in high school, we knew he was destined for big things. To me, he was James Dean and Kerouac rolled into one brilliant, tragic fifteen-year old.
I was an eighth-grader with a big tween-age crush. It took all the courage I had to submit a poem to his magazine.
But he liked it.
He said "Hey kid, you can write."
So I became a published writer. In spite of my creativity wound. Yes, it was a mimeographed booklet put out by high school kids, but that small success kept me going.
I kept writing poems. Most of them were terrible, but you have to turn out a lot of terrible to get to good.
This is why I urge new writers to enter contests and send their short work to literary journals. Sometimes all it takes is a $25 honorable mention prize or a spot in the Southeast North Dakota Community College Literary Journal to get you going.
NaNoWriMo Can Help Overcome a Creativity Wound, but it's Not For Everybody.
NaNoWriMo can give some writers the kind of "small success" I got from publishing my poem in the school literary magazine. Grant Faulkner is a big cheerleader for NaNoWriMo, and it worked magic for him. It can give writers the push to propel them ahead on their writing path, in spite of obstacles and wounds. Finishing a whole novel can be as exhilarating as your first publication.
NaNo forces you to keep putting the words down. It makes you ignore all those negative voices in your head saying "write what you know-keep in a single point of view-slaughter the adverbs-show don't tell" and all the other half-truths that can keep you feeling paralyzed. Silencing them can make for real breakthroughs for a lot of writers.
If in the end you've written a whole novel, you are indeed a winner. 97% of people who try to write novels never finish them. If you're in the 3%, that's a personal success that can keep you going in spite of those wounds.
But it's important to know that NaNo can have the opposite effect on some writers. It can make them feel like failures if they can't write fast enough.
Studies show there's a physiological explanation for the fact some people can't engage in intense cerebral activity for long periods of time.
Researchers Paul W. Andrews, and J. Anderson Thomson Jr. showed there's a link between the kind of deep thought needed to think through something complex, like plotting a novel, and the "rumination" that is a classic symptom of depression.
A person can get stuck in a dark part of the brain and can't get out. So if you have tendency to depression or anxiety, and you are feeling your mood sinking during NaNoWriMo, take a breather.
How to Keep Critiques from Wounding You
I always say that critique groups and beta readers are great for feedback, but you can usually ignore their advice. See my post on 6 Ways a Critique Group Can Hurt Your Writing and 6 Ways They Can Help.
Instead, pay attention to what people react to and what doesn't work for them. Their suggestions on how to fix the problems are usually wrong, but the important thing is they point out what parts need work.
And always remember that cruel or bullying remarks say more about the speaker than the victim. Don't let the speaker's wounds get passed on to you. Get more feedback from a different source. Even though that speaker never overcame their creativity wound, you can.
by Anne R. Allen (@annerallen) November 7, 2021
What about you, scriveners? Do you have a creativity wound? Are you still carrying it around? How did you overcome it? Do you think you may have passed your wound on to other writers?
BOOK OF THE WEEK
The first book in the Camilla Randall comedy-mysteries is only 99c!

GHOSTWRITERS IN THE SKY: Camilla Mystery #1
Murder and mayhem (and some really nasty critiques) at a California writers' conference.
After her celebrity ex-husband's ironic joke about her "kinky sex habits" is misquoted in a tabloid, New York etiquette columnist Camilla Randall's life unravels in bad late night TV jokes.
Nearly broke and down to her last Hermes scarf, she accepts an invitation to a Z-list Writers' Conference in the wine-and-cowboy town of Santa Ynez, California, where, unfortunately, a cross-dressing dominatrix named Marva plies her trade by impersonating Camilla. When a ghostwriter's plot to blackmail celebrities with faked evidence leads to murder, Camilla must team up with Marva to stop the killer from striking again.
Available in e-book at:
All Amazons GooglePlay Kobo Scribd Nook
Available in paper at: