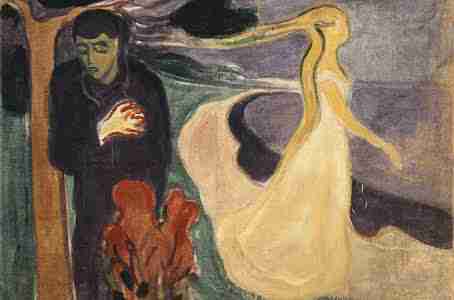 Unsupportive friends and family can make us feel separated from the world.
by Anne R. Allen
I'm always amazed at how many people I know — friends who would go out of their way to help me physically — cannot say one supportive thing about my writing. Some even ask for one of my books and then never mention it again. Others make fun of the fact I'm a writer. "Yeah, but what do you do for a living?"
When I tell them I've written a blogpost about a subject that interests them, they make elaborate excuses for not reading it. Or they say "I'm not a blogger" as if that prevents them from reading online content.
Even after three bestsellers, a highly successful blog, and multiple awards. I have a lot of unsupportive friends who don't acknowledge that I'm a writer. And I've discovered I'm not alone.
It turns out a whole lot of people can't deal with having creatives for friends.
Facebook Poll: Most Writers Have Unsupportive Friends and Family
A couple of weeks ago, I saw a post in a writing group on Facebook. A writer complained her family weren't supportive of her writing dream and asked if members had the support of people in their lives.
About a third of respondents said yes, most people in their lives give them emotional support.
But the majority had surprisingly negative responses. Here are some:
Not much. My wife hasn't kicked me out of the house for writing, but otherwise, she doesn't.
Short answer: No. Long answer: They keep telling me that I should live in the "real world"
No and they've helped destroy any chance of me writing.
Yes and no
My mother does. My ex. Not really.
HELL NO!
It's generally ignored. So…better than them actively discouraging me.
No, I support them.
I don't ask them. I never have.
NOPE, my son lets me bounce ideas off him, but no one reads my work.
Not really.
At least the ones who thought I was crazy shut up when I got my second USA Today Bestseller.
Why are People so Unsupportive of Creatives?
There are a number of reasons people don't support our writing dreams. Some involve a genuine desire to protect us. They know writing for publication is a tough, dangerous path, and want to save us from pain.
I think some are afraid of seeing themselves in our writing — either as a fictional character or a direct portrayal in memoir. They also may fear knowing too much about you — information that might necessitate guilt.
But most of the negativity comes from their own blocked creativity. I believe every person is born creative, but modern life marginalizes creative activity. Most people have to squelch their own creative urges in order to function in an industrial society. So they tend to feel hostile toward people who remain unsquelched.
How many people have told you they'd write a book too, "if they had the time"? Those people can be super-negative about your work because they so desperately want to write but can't allow themselves to put in the time.
Yes, writing takes a lot of time, and that's probably another source of the negativity. The time you carve out for writing is time you might otherwise spend with family and friends. Those people don't want to encourage you to do something that will take you away from them.
The Financial Aspect
We need to face the obvious financial impact of choosing the writing life and how that makes our friends and family feel. The average working writer doesn't make huge amounts of money. And when we're starting our careers, we probably have no income from our writing at all.
Friends and family don't want to have to support us financially. And we shouldn't expect them to. Most writers have day jobs. But if you're quitting or cutting back on a good-paying job to pursue writing dreams, family may be hurt by the cut in income. If they're resentful of your loss of income, they may become very negative about your writing.
It's Okay to Ask for Emotional Support
Sometimes you can get loved ones to be more encouraging if you simply talk to them and explain how important their support is to you. They may not know what to say, or they may not realize how much you need the occasional encouraging word..
But others simply can't or won't provide support..
That means you need to wear some psychic armor when you're around them, or their negativity can derail your dreams.
Here are some non-supportive types who can sabotage your career plans.
Crazymakers and Poisonous Playmates
Creativity guru Julia Cameron described these people as "storm centers…long on problems but short on solutions."
They are the drama queens, emotional vampires, and control freaks who crave your full- time attention and can't stand for you to focus on anything but them.
Writers are magnets for these people because we tend to be good listeners.
You tell your Poisonous Playmate your writing schedule, but she'll always "forget," and show up at exactly the time your story is on a roll. She'll insist on going out for coffee so she can tell you something urgent. Except when you get to the coffee shop, she's forgotten what she wanted to talk about and wants you to go to a movie afterward.
Have a deadline for a difficult article? That's the moment a Crazymaker spouse will stomp into your office and confess the affair he had four years ago when you were on a relationship break.
Got an agent waiting for a rewrite? That's the week Mrs. Crazymaker calls to beg you to babysit her sick child because she can't take off work. After all, she has a REAL job.
Crazymakers and Poisonous Playmates need to be center stage, 24/7. And you're the audience. Don't buy a ticket.
Dream Smashers
These are the know-it-alls who specialize in discouragement. They've given up on their own dreams and want you to do the same. (Don't confuse these with the people who genuinely want to keep you from being scammed.)
They're full of statistics showing the odds against getting published.
They'll send links to articles with dire warnings about carpal tunnel syndrome and back injuries due to long sessions at the keyboard.
They have an unending supply of stories about suicide and depression in writers.
Encourage them to write their own books.
Groucho Marxists
The Groucho Marxist manifesto is, to paraphrase the great Julius Henry Marx: "I do not care to read a book by a person who would accept me as a friend."
Groucho Marxists are your family members and buddies who assume your work is terrible because it was written by somebody they know.
I'm not talking about those helpful beta readers who comb through your unpublished manuscript looking for flaws to be fixed before you submit.
These are the folks who feel compelled to ridicule and belittle your work, whether they've read it or not. No amount of success will convince them you're any good.
You get a story published. Groucho can't be bothered to read it. But he's always bringing you stories by other writers in your genre, "so you can see how a REAL writer does it."
You get your big call from that agent. Groucho will try to convince you she's a scammer. Why would a real agent represent a nobody like you? (But do check them out at Writer Beware, just in case.)
You sign with a publisher. Groucho thinks he's heard a rumor the company is about to go under. Look how desperate they must be if they'd publish your book.
Your book is climbing up the bestseller list. One book keeps selling just ahead of you. Groucho will read your rival's book and praise it to the skies. But he'll never read yours.
These people are highly competitive and feel your success will make you "better than them." Remind them of their own skills and accomplishments and reassure them that any writing success you achieve won't change your relationship.
How To Keep Your Creativity Alive in a Negative Environment.
So what do we do? How can a writer keep going in spite of the indifference of unsupportive friends and family?
Pretend You're a Spy
Sometimes I find it helps to pretend I have a job I can't talk about. Like an undercover cop or a spy — or even a serial killer. (After all, weren't you up late last night killing that nasty Aunt Hermione that all the heirs wanted out of the way?)
Or hey, I can pretend I'm James Bond or an international jewel thief and have an exciting secret life these people don't know about. That explains why they never ask. 🙂
It sounds silly, but sometimes it works. And who knows? Maybe their interest will be piqued when they sense you have a secret life you're hiding from them.
Act Professional and Erect Boundaries
If you're serious about your work, the people who really care about you will eventually learn to treat your work with respect even if they don't care to read it.
It helps if you treat your writing space as your professional office where you go to work at a certain time every day, Let people know that time is sacred. Erect strong boundaries and be fierce in defending them.
Delete Toxic Relationships
It's hard enough to live with the constant rejection we have to deal with in this industry, so when you're attacked in your personal life, it's tough to hang on. If you do find you're surrounded by Groucho Marxists, Crazymakers and Dream Smashers, it may be necessary to detach for the sake of your mental health. .
If someone in your life is actively sabotaging your work and dreams, you may have to stop taking their phone calls. Let them find an audience elsewhere. I know a successful indie author who recently left a marriage where he had to endure daily negativity about his work.
Most writers don't have to be that drastic. But I had to let a number of people fade from my life when my career started to take off. I was either going to be the "good listener" for the rest of my life, or have a writing career. I chose the career.
And you may be doing them a favor. One of the super-negative Groucho Marxists in my life took up writing herself after I stopped being available to listen.
Meet Other Writers
However, the most important thing is to find some friends who DO understand your "secret life." Your best source of support will probably be other writers.
This is one time when social media can actually aid in keeping mentally healthy. Online writers' groups can be a great source of support. Just make sure you choose the right one. If you see any hint of negativity or snark, don't go there.
An online group I recommend wholeheartedly is the Insecure Writers Support Group. It's free to join and they're great people who can help with all aspects of becoming a published author.
Writers Conferences and in-person meetings and groups can be wonderful for meeting writers. My in-person writing critique group has been a major source of strength for decades. I don't know where I'd be without them. When the rest of my life is in upheaval, there they are, every other Wednesday, with a chapter or story and critique to share.
I think it's vitally important for us — at any stage of a writing career — to seek out a supportive group of fellow writers. The group doesn't have to critique or share work. You just need to have each other's backs and be sympathetic to the ups and downs of this industry. We are very lucky in my area to have the wonderful SLO Nightwriters. Their monthly lectures (I hope soon to be in person again) are a great place for new writers to network.
Look for local chapters of writers' organizations in your genre, like Sisters in Crime, RWA, and SCWBI as well as state and regional writing clubs. Sometimes your local library can help you find a writing group..
Develop "Rhino Hide"
We need to learn to take indifference in stride. Mostly people don't care about our dreams one way or the other. So we should stop expecting them to change. I remember the dentist partner of a writer once said. "I don't expect her to look at pictures of the crown I put in today. Why should I want to look at her writing?"
We have to stop hoping they'll develop an interest. It's never going to happen. The problem of dealing with unsupportive friends and family is on us.
As Ruth Harris wrote here a few years ago, a writer needs to develop a "rhino hide" to get through it all. We're in a tough business, and we have to learn to be tough, too.
by Anne R. Allen (@annerallen) July 4, 2021
What about you, scriveners? Do you have unsupportive friends and family? Or are you one of the lucky ones? Do you seek out other writers when you need encouragement? Do you have any stories of painful discouragement from friends or family?
BOOK OF THE WEEK
The first book in the Camilla Randall comedy-mysteries is only 99c!

GHOSTWRITERS IN THE SKY: Camilla Mystery #1
Murder and mayhem (and a bogus agent) at a California writers' conference.
After her celebrity ex-husband's ironic joke about her "kinky sex habits" is misquoted in a tabloid, New York etiquette columnist Camilla Randall's life unravels in bad late night TV jokes.
Nearly broke and down to her last Hermes scarf, she accepts an invitation to a Z-list Writers' Conference in the wine-and-cowboy town of Santa Ynez, California, where, unfortunately, a cross-dressing dominatrix named Marva plies her trade by impersonating Camilla. When a ghostwriter's plot to blackmail celebrities with faked evidence leads to murder, Camilla must team up with Marva to stop the killer from striking again.
Available in e-book at:
All Amazons GooglePlay Kobo Scribd Nook
Available in paper at:
featured image: Edvard Munch "Separation" 1896