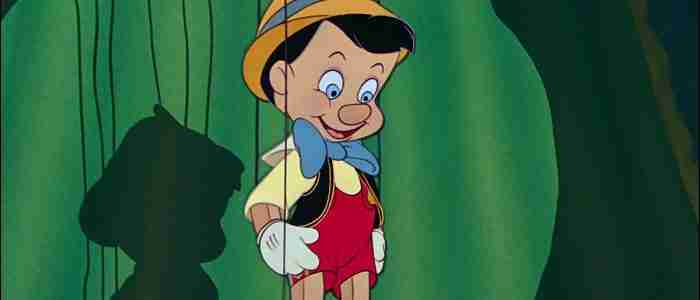 If you write and you're not a wooden puppet carved by an old Italian guy named Gepetto, you're a real writer.
by Anne R. Allen
I've read a lot of articles recently about what it means to be a "real writer."  Each one is based on a different definition of what a "real writer" is.
There's the copywriter making six figures who gets ignored at a dinner party while people fawn over the novelist who's making $400, because the guests think  only a novelist is a"real writer."
There's the writer/blogger who wrote a piece on 3 hacks to make you a better writer, but one of his "hacks" is an outline that only works for a particular type of business writing. No mention of the fact that a novelist might be a writer too. (His other "hacks" are great advice, though.)
Then there's the bestselling trad-pubbed novelist on a book tour who doesn't feel like a "real writer" because she didn't pay the usual dues of years of struggle–and her first novel became an instant bestseller.
I think most of us have had our doubts about calling ourselves "real writers." I've certainly suffered through the "OMG I'm-not-really-a-writer, why-am-I-kidding-myself" blues. Former agent Nathan Bransford calls them the "Am-I-Crazies."
Most writers have been there.
You took your screenplay to a workshop and it got savaged by everybody including your BFF.
Your novel has a saggy middle that you're stuck in like quicksand.
You've written 20 posts on Medium and all you've got is 6 lousy claps.
That self-published story collection has dismal sales and two reviews, one of which gives it 2 stars and says, "Pretty color, but it runs small. Had to return it."
Your mom has refused to listen to one more word about the unfairness of the publishing industry and sticks her fingers in her ears and sings "la, la, la" when you mention that partial the agent has had for a year.
After a sleepless, agonizing night, you decide you're unworthy to call yourself a writer.
So how DO you know if you're a writer? A REAL writer?
We have  a ridiculous notion in our culture that there's only one kind of "real writer." That's usually a bestselling novelist, memoirist, or inspirational book author who makes millions and gets to hang out with Stephen King, David Sedaris, and/or Jean Shinoda Bolen.
This is amazingly myopic. That's like saying the only "real accountants" are the ones with the briefcases who bring those envelopes to the Academy Awards.
Writing has nothing to do with celebrity. Most writers aren't famous. Most writers don't make 100% of their income from writing. The ones who do are usually writing advertising copy.
Here's the basic truth: if you go off by yourself at regular intervals to create stuff using words, you're a writer.
If you're "just a blogger" who's only written a few posts on that new blog.
Or you've been slogging away on a novel that's years away from being publishable.
You've written the opening scenes for 12 screenplays, but haven't been able to finish one.
Or your bedroom drawer is full of poems that you haven't shown to anybody but your cat.
You write the newsletter for three clubs and contribute regularly to the local newspaper, but you have no interest in writing fiction.
You're still a writer.
A writer is a person who writes.
Full stop.
Some people are born to it.
If you're one of those, your early years went something like this:
The people in your coloring books all got names and backstories.
You wrote a whodunit in third grade in which you killed off the assistant principal who gave you detention that time when it wasn't even your fault.
Your adolescent angst oozed into poems that relied heavily on rhyming the word "rain" with "pain."
When your first romance ended, above the emotional agony, a tiny voice narrated in your head, "'So this is what a broken heart feels like,' she thought as she trudged on leaden feet toward her empty room…"
Or maybe you came to it later.
After taking an inspiring class, reading an extraordinary book, or experiencing something that begged to be shared in written form, strange things started to happen:
Both your roommates went off to a party. You weren't invited. But you couldn't have been happier. Time alone to write!
Your biggest thrill this month came when your blogpost got picked up by The Passive Voice.
When your friends exchanged funny stories about their kids, you chimed in with an anecdote about what your protagonist did last night.
Writing took on the urgency of a bodily function.
Other writers are just getting started.
You've always loved books and wanted to write, and you're finally getting concrete ideas for the book you know you've got in you. Or you've just set up a blog. (Yes, blogging is writing.)
You pretend you're looking for jobs online, but instead you're doing research for a story or interesting things to post about on your blog.
You've just discovered Medium, and you've been posting short essays once a week, and you're starting to get claps…and even though you never thought of yourself as a writer, suddenly writing is the most fulfilling part of your week.
Even though you haven't told a soul, you've kind of written three chapters and sketched out a couple of scenes that might work into a novel.
You used to tune out when the old lady next door droned on about her tragic life. Now you eagerly note all the details for use in your screenplay.
Your most titillating fantasies involve books with your name on the cover in a store window.
But I want to know if I'm a REAL writer—can I make a living at it?
Most writers don't make a living at it. Not creative writers, anyway. If you want to learn how to make a good living writing, click on the link to the copywriter's post in the first paragraph.
Only a handful of superstar novelists can quit their day jobs. Of course every one of us hopes to be a superstar someday, and nobody should give up that dream, but there's no point in going all either/or.
Think of it like this:
How many people play a musical instrument?
How many of them are currently booked to play Carnegie Hall?
Should everybody else give up playing music?
Nobody starts at the top. Every star was a clueless beginner once. Learning takes time. We have to spend years—maybe decades—taking classes, studying how-to books and blogs, joining critique groups, and learning the ins and outs of the publishing business—the way a musician practices daily or a golfer works to perfect a swing.
It's a process. A really long process. But meanwhile, you're writing stuff, which means you're a writer.
Before you give in to the I'm-not-really-a-writer blues, remember:
If your queries are coming back with form/silent rejections, you're a writer.
When your WIP is refusing to come to a satisfactory end and you kind of hate your protagonist right now, you're a writer.
If your neglected spouse suggests you take up something more lucrative and less time consuming than that blog, like making a model of the Taj Mahal out of toothpicks…that means you're a writer.
When you're questioning your worthiness to call yourself a writer—welcome to the club.
So don't give up because you don't have an agent yet, or your mother-in-law calls you a slacker who "sits around on your butt all day," or your mechanic keeps asking why you don't have the money to replace that clunker when you just launched your third book on Amazon.
No matter what stage you've achieved in your writing, there's always part of you that has a little case of "imposter syndrome"…that feeling that you're only faking this professional writer stuff. (That links to a great post from Nathan Bransford on the syndrome.)
This is all part of being a real writer. Which is what you are.
So go write.
by Anne R. Allen @annerallen October 8, 2017
What about you, scriveners? Are you afraid to tell people you're a writer? If not, when did you start calling yourself that? I'd love to hear personal stories about when you had that "aha" moment and said "I'm a writer!"
BOOK OF THE WEEK
E-Book 99c COUNTDOWN October 7-13, 2017 
HOW TO BE A WRITER IN THE E-AGE: A SELF-HELP GUIDE
Regular Price: $3.99
HOW TO BE A WRITER IN THE E-AGE…A SELF-HELP GUIDE
A guidebook for writers learning to navigate the tumultuous and ever-changing waters of the 21st century publishing business. It's collaboration with Anne and #1 bestselling author Catherine Ryan Hyde, author of Pay it Forward and 32 other award-winning novels.
NOT JUST FOR INDIES! There's lots of info on how to write a query, how to avoid bad agents, how to deal with rejections, bad reviews, etc. Plus a step-by-step guide to starting your own blog.
"Whether you're a neophyte to publishing, a wannabe writer, or one familiar with the ins and outs of getting you book out there in print, there's a lot of excellent info in these pages. Kudos to both authors for bringing this one to market, and even more so for making this an upgradable edition. If you're interested in pursuing the craft of writing, then this one is highly recommended. It has brought me a couple steps closer to my own writing goals." Amazon Vine reviewer John Williams
"I so wish there had been a book like this back when I first started…there no preachy comments, and this book isn't pushing any one particular way to be a writer…or whether or not traditional publishing is better than e-publishing" Romance writer Ryan Field 
And a nice new review just in on October 5 from Bonnie McKeegan. "I loved this book! Catherine and Anne are hysterically funny as they present detailed and helpful information about their experiences in writing, publishing, blogging, and the emotional roller coaster ride of "being a writer." Together their writing style made me feel as if we were having a conversation in my living room every morning when I sat down with my coffee to get my daily dose of encouragement and education. This book is at the top of my "go to" pile when struggling as a "new" writer. Thank you Catherine and Anne!"
 99P at Amazon UK  and  99c at Amazon.com
It's also available in paper for $12.99  
OPPORTUNITY ALERTS
WRITERS AT WORK FLASH FICTION CONTEST $10 ENTRY FEE. Prize is $300 and publication on the website. Submit a flash fiction piece up to 1,000 words. Deadline October 15, 2017.
Writer's Digest Popular Fiction Awards.  Write Romance, Thriller, Crime, Horror, Science-Fiction, and Young Adult? Short fiction: 4,000 words or less. $20 fee. Grand prize $2500. Deadline October 16th, 2017
Looking for editors, designers, marketers? Writers Boon.com is a FREE discounted marketplace for writers where editors, designers, course providers, book marketers and you get a 15% discount or more on their services. Writers Boon also helps you pump up the buzz like a pro with 3 unique and powerful book discoverability tools that get you out there. 
The Insecure Writers Support Group Annual Anthology Contest. This anthology is for mystery/crime/thriller writers! For IWSG members only, but it's easy to join just join their FB or Blog group. NO FEE! Word count: 3500-6000 Theme: Tick Tock. The story revolves around a clock, is time sensitive, or has something about a specific time.  No erotica, R-rated language, or graphic violence. Deadline: November 1st
STRINGYBARK MALICIOUS MYSTERIES SHORT STORY AWARD  This Australian contest is looking for "any tale, (up to 1500 words) with a mysterious element and perhaps a sting-in-the-tail." Prizes of more than $1,000 (AUS) in cash and books.  International entries are most welcome. $12 Entry fee. Deadline November 5, 2017.
10 Major book publishers that read unagented manuscripts. and 20 Literary Journals that publish new writers.  Both lists compiled by the good folks at Authors Publish magazine.