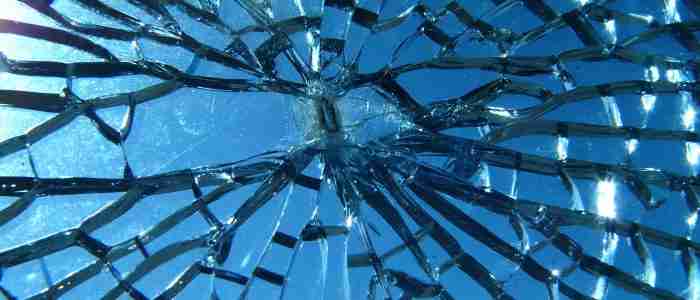 by Anne R. Allen
Choosing a genre for your novel is one of the toughest challenges for many new writers. This week both former agent Nathan Bransford and current agent Jessica Faust wrote posts telling authors their books must have a genre. But new writers may not know why this has become such a hard-and-fast rule, or why the publishing world has become so fragmented.
Some writers may think that they can just go indie, bypass all those agent rules, and they won't need no stinkin' genres.
Unfortunately, that's not the case. Categories are even more important if you're selling through Amazon and other online retailers.
So Why Can't You Just Say You've Written "Mainstream Fiction"?  
Because that category doesn't really exist anymore, alas.
Yes, Virginia, once upon a time there was indeed something called Mainstream Fiction. Authors wrote it to make money. But they also wrote it to express deep feelings, explore the human condition and satirize or protest society's wrongs.
These novels came from the pens of authors (to name a few) like Henry Fielding, Jane Austen, Anthony Trollope, Harriet Beecher Stowe, Louisa May Alcott, The Brontës, Victor Hugo, Alexandre Dumas, Mark Twain, and Charles Dickens. In the 20th century, they came from authors (again a random selection) like Ernest Hemingway, Sinclair Lewis, F. Scott Fitzgerald, John Steinbeck, Harper Lee, Pearl S. Buck, Margaret Mitchell, James Michener, Norman Mailer, Alex Haley, E. L. Doctorow, Kurt Vonnegut, and Margaret Atwood.
These aren't "genre" writers: they didn't write commercial pulp for the masses. But they also aren't primarily "literary" authors: writing only for the ivy-covered classrooms and exclusive journals of the elite.
They wrote thoughtful entertainment intended for the general population—people educated enough to read a newspaper or the Saturday Evening Post, but not necessarily schooled in Classics, philology, or theories of literary criticism.
In the 1980s, Mainstream Fiction Started Disappearing.
Armistead Maupin wrote his brilliant serial, Tales of the City for all San Franciscans in the 1970s. But he was shuffled off to the newly-created LGBT section of bookstores when Tales left the pages of the San Francisco Chronicle and came out in book form a few years later. Vonnegut and Atwood became Sci-Fi authors. Big family sagas like The Thorn Birds either disappeared or became "women's fiction."
If you compare the bestselling books of the 1970s to the bestsellers of the 1980s, you'll see a profound change in what people were reading.
In the 1970s, most titles were Mainstream Fiction. Authors like Leon Uris, Alexander Solzhenitsyn, Irwin Shaw, James Michener, Kurt Vonnegut, Mario Puzo, and Belva Plain dominated the bestseller lists.
But by the '80s, the top sellers were almost all "genre"—dominated by Romance (Danielle Steele) Horror (Stephen King) and Thrillers (Tom Clancy.)
Why did this happen? I can only guess. I was only a lowly bookstore clerk at the time. But I know increasing the number of categories made shelving and inventory management easier for bookstores. As the relationship between Big Pub and Big Box bookstores got cozier, bookstores were probably able to ask publishers to create more separate categories
When I first worked in bookstores in the 1970s, we had constant debates about where to shelve books like Radclyffe Hall's The Well of Loneliness, a LGBT classic, or Gail Parent's Sheila Levine is Dead and Living in New York —  which would now be called chick lit. When the new categories came along, they were a big help to bookstore clerks.
But they killed off Mainstream Fiction.
In the Heyday of Mainstream Fiction, "Genre" meant "Dime Novels."
Back when serious writers wrote Mainstream, genre fiction was considered "pulp." The books were printed on cheap newsprint with thin paper covers that tended to curl when the cellophane coating peeled off. The stories were formulaic, action-packed, and aimed at a working class, less educated reader.
Authors like Mickey Spillane, Edgar Rice Burroughs, Louis L'Amour, and Barbara Cartland turned out pulp fiction by the truckload.
Later came the "airplane" or "beach" books, which allowed the more educated reader to be a bit frivolous. This kind of fun, lightweight fiction again came out in cheap mass-market paperbacks—the ones for sale in drug stores and supermarkets as well as "real" bookstores.
By the 1980s, Serious Writers Were Publishing "Genre Fiction."
As Mainstream Fiction disappeared, more and more serious writers started writing genre. Authors like P. D. James and Ruth Rendell wrote sophisticated literary mysteries that nobody had to pretend were "beach reading." (Yes, I know the classic British mysteries by authors like Dorothy Sayers are now considered serious literature, but they were "genre" books when written.)
But now the more literary mysteries were coming out in hardcover, not direct to mass-market paperback—no longer "pulp fiction."
By 1990, horror writer Stephen King started appearing regularly in the august pages of The New Yorker, and works by Sci-Fi author Ursula K. Le Guin were making their way into college classrooms.
At the same time, literary author and Whitbread-winner Kate Atkinson started writing her Jackson Brodie mystery series. And Donna Tartt's mystery, The Secret History, became a bestselling literary phenomenon.
A romance novella, The Bridges of Madison County by Robert James Waller, became a major bestseller, getting reviews and kudos from journals that never would have touched a romance in the pulp era.
And in 1985, a western (once the epitome of "pulp fiction") Lonesome Dove by Larry McMurtry, won the Pulitzer Prize.
Several Genres Absorbed Mainstream
Then came the rise of the Young Adult novel. With Harry Potter and the Twilight trilogy, YA became the money-making machine that drove the publishing industry. And in YA, all types of fiction are allowed, from Romance to Literary and yes, even Mainstream  — like The Fault in Our Stars and 13 Reasons Why.
About the same time Helen Fielding sparked a whole new genre of comedies of manners with Bridget Jones Diary. The new genre got the unfortunate name of "chick lit" because publishers decided only women would read comic fiction with a female protagonist. Some excellent authors like Marian Keyes and Jennifer Weiner—who once would have been Mainstream—went to the "chick lit" shelf.
Some of our best writers are now shelved in the Women's Fiction, YA, or LGBT sections, where many former Mainstream Fiction readers and reviewers don't find them.
By the turn of the millennium, many more "serious" writers were writing genre fiction, and there was more respect for genre writers.
But the audience had fragmented and Mainstream had all but disappeared.
Literary Fiction became Academic Fiction
Also during the late 70s and early 80s "Literary Fiction" became murkier and more self-referential.  There had always been esoteric prose aimed at the intellectual elite, of course, from Laurence Sterne's Tristram Shandy to James Joyce's Ulysses and the musings of Gertrude Stein. But in the 1970s, dense, enigmatic literature aimed at college classroom discussions seemed to take over. One discouraged reader dismissed it as "dense prose about middle-aged professors with prostate issues."
Writers like Donald Barthelme baffled readers with word-collages, and John Fowles got us to slog through The French Lieutenant's Woman and The Magus. Some of us actually made it through all 800 pages of John Barth's The Sot Weed Factor, a postmodern satire of the 18th century picaresque novel.
And of course there was Thomas Pynchon. I can't tell you how long I carried around a copy of Gravity's Rainbow until I admitted I didn't care about anybody in it.
I'm not saying these books aren't brilliant. They are classics for a reason. But they are meant for a highly-educated, sophisticated customer to parse and ponder.
And mostly they don't make a lot of money.
There are Separate Learning Paths for Academic vs. Genre Fiction
So why am I telling you all this?
Because I so often run into writers who are following the wrong path for what they want to write.
Authors who want to be the next David Foster Wallace, Michael Chabon, or Jonathan Franzen feel squelched and disrespected in workshops aimed at genre writers. And they send out manuscripts to agents who may have checked the "literary" box, but the ms. keeps coming back. Maybe with suggestions to "pick up the pace" and "add some action," or "please cut the talking lobsters." 🙂
The manuscript gets rejected again and again, even though it may be a beautiful piece of literature.
Why? Because there's not much money in literary fiction. Especially the super-academic kind. These authors need connections in academia and the world of prestigious literary magazines. The best way to get in those is through academia itself.
Some academic fiction makes the bestseller lists, of course. And literary-academic authors can even get rich. John Updike's The Witches of Eastwick made him a tidy sum when he sold it to Hollywood. Although he did say they basically paid him for the title and rewrote everything else.
But most authors who write his brand of gorgeous prose don't make much money. There's prestige, of course, and prizes. But mostly these authors make their money in other ways than writing novels.
Usually teaching.
And you can't teach at the college level unless you have an advanced degree.
If You Write Literary Fiction, Your Best Path to Publication is Through Academia.
If you aspire to be the next James Joyce, Don DeLillo, or Thomas Pynchon, you're the reason there are MFA programs.
And Poets and Writers magazine.
And literary journals.
Your road to book publication should be via many short stories published in increasingly prestigious journals. Even though you love the long form, work on those short stories!
And get yourself in a literary-oriented creative writing program. This doesn't mean you have to get into some elite Ivy League school. But a low-residency MFA program like the one at Goddard, or a summer session at the Iowa workshop can make your career.
These programs allow you to network with the right people and make the connections to get reviews from prestigious journals. One good review in the New York Review of Books can sell more literary fiction than 1000s of Amazon reviews.
And if you want to be reviewed in those journals, self-publishing is not for you. In fact self-publishing is a bad idea for most literary authors unless they have powerful marketing skills and maybe have the editor of The Paris Review on speed dial.
This is because serious literary/academic readers still discover books through prestigious journals, not Amazon also-boughts. They might buy a book even though The New Yorker gave it a meh review, but it will be to prove David Denby wrong, not because they suddenly discovered book bloggers.
Anna Schmidt, a highly successful romance writer, discovered this the hard way when she wrote a literary novel. Her publisher wanted nothing to do with it.  As Anna says, "The bottom line is that publishers want what has been proven to sell, and they aren't in the business of gambling." She has self-published. But it's a tough road. She had to restart  her career from scratch.
Genre Writers Don't Benefit From an MFA.
If you write the popular mainstream-type fiction now known as "genre," you don't need an MFA or a degree in Creative Writing. In fact those things may hinder you if you want to be a full-time author.
Those classes in how to write beautiful descriptions and include every sense in every scene are not going to get you published. Neither will including an echo of the poetry of Francois Villon or a sly reference to the later works of Mrs. Fanny Burney (yes, I did that.)
A good undergraduate course in the basics of creative writing can help any writer, but beware the overly academic instructor. They may teach you to do exactly the things that will keep your work in the slush pile forever.
I was infuriated when I saw a decades out-of-date comparison of literary vs. genre fiction at a prestigious website last week. It said, in essence: "Genre fiction is formulaic verbal popcorn, but literary fiction is meaty and creative." Maybe that was the case in 1959 — but in 2019? Totally untrue.
So how does a creative, non-formulaic, but also non-academic author learn about writing and publishing?
Guess what? You're in the right place. You can learn a lot about the publishing industry in blogs like this one where veterans of the business share their expertise.  Former Writer's Digest editor Jane Friedman and former agent Nathan Bransford offer the equivalent of complete courses in how to write and publish in their archives.
And here's a post from the prolific Elizabeth S. Craig on how you can make a nice living self-publishing fiction.
You can also go to writers' conferences, most of which are aimed at popular rather than academic writing.  (But do your homework. Some are very academic and others are aimed mostly at screenwriters.)
If you Write What Used to be Called Mainstream Fiction, is Self-Publishing the Answer?
Unfortunately, it's hard to sell serious, Mainstream-type fiction to indie readers right now. Voracious readers buy indie books because they are lower priced, like the original pulp fiction. They're looking for the fun series-novels that can be gobbled up quickly.
But there's one place Mainstream authors are doing well: Amazon Imprints. Amazon's Lake Union publishes Catherine Ryan Hyde, who writes what used to be called Mainstream Fiction.
Simon and Schuster shoehorned her first novel, Pay it Forward, into YA, which was not where it belonged at all. (She has since rewritten a version suitable for children.) Then S&S tried to sell her next book, Electric God, as Christian and Inspirational, which was even farther off the mark. But now she's with Amazon, which, as we know, has its own way of doing things. They don't have a category called "Mainstream Fiction" but they do have one called "American Fiction."
At this writing, Catherine's new book is #1 in that category.
And since Amazon is successful at selling something simply called "American Fiction" maybe readers will also buy "Canadian Fiction", "British Fiction", "Australian Fiction", etc. assuming Amazon offers those categories—and indie authors could get themselves into those categories.
True "Genre" Writers Do Very Well Self-Publishing.
Books that are truly "genre" in the old-fashioned sense sell well when self-published. Authors who write fast and have a handle on social media marketing can make considerably more than their slowed-down trad-pubbed counterparts.
I read recently that the indie ebook is the new "airplane" novel. And that's not a bad analogy. If you can picture your book on a carousel in an airport shop or a drugstore, the indie path may be exactly right for you.
Romance, cozy mysteries, westerns, fast-paced thrillers, fantasy, and horror do very well as indies.
Genres Formerly Known as Mainstream Fiction May Do Better with Traditional Publishing: For Now
Upmarket women's fiction (sometimes called "book club fiction,") serious historicals, non-Romance YA, complex mysteries, more scientific sci-fi, and other genres that require a bit more effort on the part of the reader may do better with a traditional publisher right now. (Also all children's books. Children prefer the tactile experience of reading a paper book.)
These authors can self-publish of course, but they probably won't succeed on the "write-a-book-a-month" go-go-go path so many indie gurus teach. More thoughtful readers don't want fast-food fiction. They don't read for plot alone. They want something they can savor.
If you write in these genres, you might want to join a Twitter group I just discovered called the #TurtleWriters, who give themselves permission to write slow and savor the process.
So why does some fiction do better for self-publishers than others?
It's partly because of reviews. Book clubs are more likely to pick up a book that's well-reviewed in a mainstream publication than one recommended on social media.  Also the  more upmarket genres sell more in hard copy than in ebooks. And the hardcover versions make good gifts.
But it's not impossible to succeed as an indie with upmarket novels. A savvy marketer can do almost anything in the e-age.
I happen to think the world is starved for good Mainstream Fiction. Maybe Amazon publishing and indies will bring it back to its former glory.
If you're not quite sure what genre your writing falls into, check out Ruth Harris's post on Genre Guidelines.
by Anne R. Allen (@annerallen) August 4, 2019
***
What about you, scriveners? Have you found yourself in classes or workshops that had nothing to do with the kind of writing you're interested in? Did you read Mainstream Fiction at some point in your life? Do you miss it? 
BOOK OF THE WEEK
Only 99c at All the Amazon Stores to celebrate the 50th anniversary of Woodstock! 
THE LADY OF THE LAKEWOOD DINER
(Mainstream Fiction masquerading as a Mystery)
Someone has shot aging bad-girl rocker Morgan Le Fay and threatens to finish the job. Is it fans of her legendary dead rock-god husband, Merlin? Or is the secret buried in her childhood hometown of Avalon, Maine?
Morgan's childhood best friend Dodie, the no-nonsense owner of a dilapidated diner, may be the only one who knows the dark secret that can save Morgan's life. And both women may find that love really is better the second time around.  The Grail legend meets Fried Green Tomatoes at the Whistle Stop Cafe.
"This isn't just "funny women's fiction for the Woodstock generation," it's a canny cultural observation that brings to mind two of my favorite British authors, Barbara Pym and Penelope Fitzgerald. Yes, the humor is there and sometimes spew-your-cocktail funny, but the character depth and plot fulfillment go so far beyond the humor. I felt I knew these people. I felt I was there.".…Debra Eve at The Later Bloomer
OPPORTUNITY ALERTS
Stories That Need to Be Told Contest from TulipTree Publishing.  $1,000 prize for a poem, short story, or essay that "tells a story." The winner also gets publication in the contest anthology, Stories That Need to Be Told. Plus a 2 year subscription to Duotrope.  Submit a poem, a story, or an essay of up to 10,000 words with a $20 entry fee by August 15.
Headway Quarterly Writing Contest. NO FEE! Genre: Poetry, fiction, nonfiction. Theme is color—whatever that means to you—but should also be limited to 350 words in length. Prize: $100. Deadline: August 15, 2019.
IWSG Anthology Contest 2019. NO FEE! Middle Grade Fantasy stories 3000-5000 words. Theme: Voyagers. Judges include well-known authors including Elizabeth S. Craig. Payment in royalties for the anthology, published by Freedom Fox Press. Deadline September 4th.
ROMANCE WRITERS! Avon Books (a Big 5 imprint) is accepting unagented submissions for a short time.  All subgenres of adult romance fiction are welcome, with one mandate: "HEA (happily ever after) or HFN (happy for now) conclusions are required." Send manuscript, a three-to-five-page synopsis and 100-word author bio via the HarperCollins website  by September 15.
33 Romance Publishers that don't require an agent. Not going the self-publishing route? There's still a way to get published without an agent.
7 PUBLISHERS FOR MEMOIRS! You don't need an agent. From the good folks at Authors Publish.