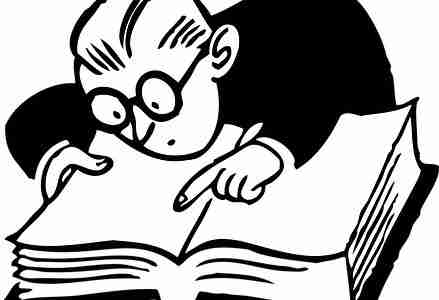 by Ruth Harris
How often should you water a cactus?
What is the name of the president who came before Abraham Lincoln?
How do you blow up a bridge?
What's so special about the Sydney opera house?
What does SPECTRE stand for?
In the course of writing a novel, a writer — one who will never indulge in an info dump — will need to find the answers to all sorts of oddball questions, some of them basic, others esoteric, all of them critical.
He or she will also need to know enough about Siberian weather patterns, the career paths of math professors, oil drilling techniques, and the training of dancing horses called dressage to create credible settings and write authentic sounding dialogue.
Explore beneath the surface to find the pearl that will make your book stand out from the crowd: the right research, properly used, can make all the difference.
Reference.
A dictionary on steroids, WordHippo tells you the meaning of a word and also finds synonyms, antonyms, rhyming words, sentences to demonstrate usage, and more. Type in the word you are looking for, choose the appropriate category and WordHippo will come up with the results, as well as offer one-click links to other data for the word.
You're feeling blah? Your sentences ditto? Does your writing need more ooomph? Kathy Steinemann's word lists and redundancy quizes ride to the rescue.
The reverse dictionary is another approach to curing the blahs. Enter a word, phrase, description, or pattern to find related words.
Streetwise slang? Naughty words? Here's a guide to current lingo: urban dictionary
An etymological dictionary explores the history of words, when they first came into usage, and how they came to mean what they do. Writers of historical fiction will find an etymological dictionary indispensable. Here's a handy online version.
Be sure to keep your own reference files or database. I make note of names that appeal (or don't cuz you never know) and oddball facts I come across. These lists come in very handy when I'm stuck for a name for a character or simply need a jump start out of the same-old-same-old.
Research.
Google and Wikipedia and YouTube are the go-tos but there are many other sites (just about all of them FREE) that will answer your questions.
Even better, they will give you answers to the questions you didn't even think to ask or trigger a plot point even better than the one you already have.
Here is a brief round up of sites I have found indispensable for research including several that aren't usually thought of as reference sources.
The New York Times maintains a massive searchable archive where you can search by author, section, or time periods from the past 24 hours, the past year or by specific dates.
The Washington Post also maintains a large searchable archive.
USAToday, New York's Daily News and the BBC also offer valuable search options.
Time magazine's archive extends from 1923 to 2014 and includes the weekly's covers for a visual look at what made the headlines week by week during most of the 20th Century and much of the 21st.
If you need a clue about what your characters are or were wearing, Vogue can help.
Beauty and style influencers on Instagram offer the latest and greatest tips for makeup and grooming.
Don't forget that on-line catalogues from shops like LL Bean and Nieman-Marcus will help you dress (and or undress) your characters.
Need to jog your memory about movies or TV? IMDB and/or Rotten Tomatoes have the deets.
The dish on celebs? All over the web. Just pick your fave.
Looking for inspirational human-interest stories? What about the scoop on The Sexiest Man Alive? People is the place to go.
And not to forget: James Bond trivia.
Resources.
Want to ask an expert? Or get the low down from someone who's been there, done that?
Sign up with Quora where you can choose from over 400,000 topics to create a feed of information tuned to your interests.
Reddit has communities devoted to just about any subject you can think of.
Need the perfect hashtag for your tweet or post? Try Dave Chesson's hashtag generator.
For who retired, who unretired, who got traded and who just signed a $$$$ contract in the locker room and on the gridiron, the skating rink, the baseball diamond or the tennis court, ESPN and/or The Athletic will clue you in.
Writing for a younger demo? TikTok is the place to go.
Pinterest, eBay and Etsy are usually not considered research sites but they are gold mines of ideas presented visually and, in the case of eBay and Etsy, items described in detail — a big help when you don't know exactly what this or that doodad, knicknack or collectible is called.
All three sites also come in handy when you're looking for inspiration for a character's hobby, business or side hustle.
Bios and Names
Need a name for a Catalan or Chinese character? Want a name for a hillbilly, a witch, a rapper? A name with ancient Celtic, Biblical or literary allusions? Try this name generator.
Offering a huge searchable database covering everything from demographic data to international affairs and global religious beliefs, many consider Pew research the Big Daddy of info.
Seeking a "fact checker" for the internet?" Check out ref desk: http://www.refdesk.com/index.html
Hung up for a famous or funny movie quote? Here are 150 of them.
Consult Oxford dictionaries in a variety of languages including: British English, American English, German, French, and Spanish.
The Oxford biographical dictionary contains bios of almost 60,000 people, English and beyond.
Setting your story during a particular day in a certain year? Get the scoop on what happened on that day here: http://news.bbc.co.uk/onthisday/default.stm
Art and Design
Need to brush up on the history of graphic design? Poke around here.
Contemporary art? Try MOMA in New York City at http://www.moma.org or the Metropolitan Museum. In San Francisco: http://www.sfmoma.org. Los Angeles: http://www.moca.org
Renaissance art? http://www.history.com/topics/renaissance-art
African art? http://africa.si.edu
Folk art? http://www.folkartmuseum.org
Science? Get information about Mind & Brain, Plants & Animals, Earth & Climate, Space & Time, Matter & Energy, Computers & Math, Fossils & Ruins here: http://www.sciencedaily.com
Health and medicine? Rely on the experts at the Mayo Clinic here: http://www.mayoclinic.com
Need more? Try the Smithsonian: http://www.smithsonianmag.com
The US Military has an extensive, searchable site that covers the wartime and peacetime activities of the army, navy, air force and marines.
Stuck? Out of ideas? Don't even know what to look for next? Browse Mix for websites/photos/videos from across the web.
***
Just about anything a writer wants to know or needs to find out is just a few keystrokes away. No more trips to the library. Or scrolling through hard-to-read microfiche. No more searching through heavy tomes to find that single, amazing, one-of-a-kind piece of information you absolutely, positively need to know.
Now!
by Ruth Harris (@RuthHarrisBooks) March 27, 2022
***
What about you, scriveners? Did you know about all these resources and databases? How much time do you spend on research before you start a novel? Or do you wait and do the research as the story requiers?
BOOK OF THE WEEK
HUSBANDS AND LOVERS (Park Avenue Series, Book #2)—The Married Woman—Once a shy wallflower, Carlys Webber marries multimillionaire Kirk Arnold. When Kirk changes from a loving husband to an angry stranger, will Carlys risk her precious marriage for a few moments of stolen passion with the irresistibly handsome and sensuous architect, George Kouras?
The Single Woman—Fashion world superstar, Jade Mullen survives deception and divorce. She vows never to be betrayed again but what will she do when her devoted lover, architect George Kouras, asks her the one question she doesn't want to answer?
The Husband—Kirk Arnold struggles to forget the dark secrets of his tormented past. He achieves one dazzling success after another but will he succumb to the tragedy that destroyed his family and will Carlys pay the price?
The Lover—George Kouras rises from humble beginnings to the top of his profession. He and Jade fall madly in love and think they have discovered a new way to live happily ever after, but what will she do when she finds out about George and Carlys?
Set in the glittering world of fashion and in high-powered executive suites, in run-down houses, ethnic neighborhoods and sedate suburbs, Husbands and Lovers is about men and women losing—and finding themselves—in the gritty 1970s and glitzy 1980s. "Steamy and fast-paced, you will be spellbound."–Cosmopolitan
Available from All the Amazons Nook Kobo Google Play