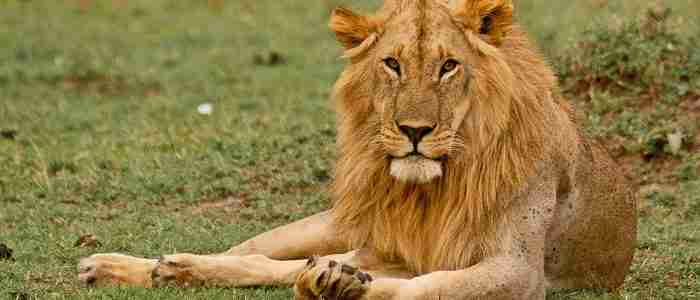 Write a short story–with advice from the creator of Narnia
by Jim Denney
When we think of short stories, we think of names like Poe, Chekhov, and Hemingway. But can you name your favorite C. S. Lewis short story? Probably not. Lewis is famed and beloved for The Chronicles of Narnia, but few readers are aware of his short stories.
In fact, Lewis only published two short stories during his lifetime. But those two stories prove he was a master of the form. Read them — and you'll wish he had written more. Study them — and you'll learn key insights for your own short fiction.
A Surprise Invitation
Lewis was an avid science fiction fan. Though he found most "pulp" SF poorly written, he admired a handful of SF writers. He declared himself "bowled over" by Arthur C. Clarke's Childhood's End, and he called Ray Bradbury "the real thing."
In early 1953, Anthony Boucher, editor of The Magazine of Fantasy and Science Fiction, invited Lewis to write for the magazine. Lewis, who was busily completing The Last Battle and The Magician's Nephew, replied that he'd like to write for adult readers again. He eventually produced two stories for Boucher's magazine, "The Shoddy Lands" (1956) and "Ministering Angels" (1958).
The rest of this post contains spoilers, so you may want to read both stories before continuing. "The Shoddy Lands" is about 3,000 words and "Ministering Angels" is about 3,800 words, so you can read both in one sitting. You'll find them in Of Other Worlds: Essays and Stories, or you can read them online: "The Shoddy Lands" (page 68) and "Ministering Angels" (page 5).
I'll wait here . . .
"The Shoddy Lands"
Oh good, you're back. What did you think of them?
Some readers find these stories troubling. If so, let's discuss them, beginning with "The Shoddy Lands." You may be surprised at what these stories really mean.
"The Shoddy Lands" is narrated in first person. The narrator is (like Lewis) an Oxford professor. A former student named Durward calls and wishes to visit. When Durward arrives, the professor discovers (to his annoyance) that Durward has brought his fiancée, Peggy. The professor has nothing in common with Peggy, so the three of them chat aimlessly about the weather and the news.
Bored and exasperated, the narrator stares trancelike at Peggy — and finds himself transported into her shallow, self-centered mind. She perceives the natural world of trees and flowers as formless and featureless. The only fully formed objects in Peggy's mind are diamonds and dresses — objects for pampering herself.
Then the professor sees Peggy's narcissistic self-image: She appears naked, admiring herself in a full-length mirror. In her own estimation, Peggy is as beautiful as a fashion model, though the professor finds her rather plain.
While in Peggy's mind, the professor hears Durward calling, "Peggy, Peggy, let me in." This is followed by the voice of God: "Child, child, let me in before the night comes." Peggy can't hear either voice because she is totally self-absorbed.
Finally, the professor is snapped back to his own thoughts. Durward and Peggy are unaware of the professor's out-of-body experience. The tale concludes with the professor worrying that some stranger might one day go rummaging through his mind.
Write a Short Story Based on Real Life
Lewis's critics cite "The Shoddy Lands" as evidence of Lewis's supposed "misogyny"—a dislike or mistrust of women. The critics have missed the point. Lewis is not attacking womankind. He is attacking shallowness and self-centeredness—not only in Peggy but in himself.
In the opening paragraphs, the narrator reveals himself as petty and self-centered. He's bitterly annoyed with Durward for bringing his fiancée unannounced. Instead of welcoming her, he "loathes" her presence, adding that "she ruined the conversation."
Lewis almost certainly got the idea for "The Shoddy Lands" from a real-life incident. It probably unfolded exactly as Lewis describes in the opening paragraphs. Lewis felt the same self-righteous resentment the narrator describes in the story.
At some point, however, Lewis became aware of his own self-centeredness—and he repented of it. Once he recognized his own folly, he decided to write a story about it—a story that concludes, "Suppose . . . I were not the explorer but the explored?"
Lewis is an honest observer of human foibles in men, in women, and in himself. In this tale, Lewis is subtly self-critical in the opening paragraphs and the final sentence. To the perceptive reader, "The Shoddy Lands" is not primarily about Peggy, but about the sanctimony Lewis detested in himself.
"Ministering Angels"
Lewis wrote "Ministering Angels" in response to an essay by Robert S. Richardson titled "The Day After We Land on Mars." The essay's thesis was (in Richardson's words) that "men stationed on a planet should be openly accompanied by women to relieve the sexual tensions that develop among healthy normal males."
Richardson was expressing an incandescently immoral and chauvinistic viewpoint, even for the 1950s. Lewis found it offensive—and he chose a uniquely science fictional approach to refute it. He let Richardson's ideas play out in story-form, demonstrating the absurd result.
As "Ministering Angels" opens, we meet a group of Mars explorers who have been on the planet for two and a half years. The first character we meet is the meteorologist, nicknamed "the Monk." We find him praying and meditating. He hears a shout in the camp—and a spaceship lands nearby.
Two of the new arrivals are women. Lewis calls them the Thin Woman and the Fat Woman. Critics seize upon the fact that he labels them instead of naming them as further proof of Lewis's "misogyny." Again, Lewis's critics miss the point.
A Deeper Meaning
The Thin Woman is the mouthpiece for Robert S. Richardson's ideas. She speaks of the psychological harm to "the pioneers of space travel" if their "biological urges" are denied. She adds, "We must therefore nerve ourselves to face the view that immorality . . . must no longer be regarded as unethical." It's an apt summary of Richardson's essay.
The Fat Woman is an aging prostitute who has volunteered to "play doxy" to the Mars explorers. When the word went out for sex workers to go to Mars, these two women were the only volunteers. Arriving on Mars, they find there are no takers. In fact, several men steal the spaceship and leave Mars to escape the two women.
But the devoutly religious Monk responds differently. Instead of seeing the Fat Woman as a mere prostitute, he sees her as a child of God, a woman who might take her place in Heaven alongside Mary Magdalene. He realizes that God has sent him on a journey of 40 million miles not for his own spiritual benefit, but that he might minister to her soul.
In "Ministering Angels" the emphasis is more on the Monk's character than on plot. He's the first person we meet and he has the last word. The story goes deeper than merely refuting a sexist essay. It's a story of redemption and Christian grace.
A Distinct Literary Form
Lewis understood that a short story is not a scaled-down novel. A short story is a distinct literary form with its own requirements, and isn't written the same way as a novel. A novel is a journey for both writer and reader; a short story is a compressed emotional experience.
Short stories are designed to be read in one sitting. Based on Lewis's own description of his writing habits, he likely wrote each story in a single sitting as well. He would mentally compose his fiction during walks in the woods, then return home, take pen in hand, and write it all down in one sustained session.
A short story lends itself to a single intense writing session because the essence of a story is its mood. Once we are immersed in the mood of a story, we should sustain that emotional state from start to finish. Any interruption makes it harder to recapture the mood.
The First 200 Words
These two stories reveal four qualities every story must have at the outset:
Clearly established characters. In the first three paragraphs of "The Shoddy Lands," Lewis introduces all three characters of the story—the narrator, Durward, and Peggy. In the first paragraph of "Ministering Angels," we meet the Monk during his morning prayers.
An identifiable setting. In "The Shoddy Lands," the story begins "in my rooms in college." The first sentence of "Ministering Angels" tells us we are on Mars.
Tension. Lewis opens "The Shoddy Lands" with the narrator's claim to be "of sound mind." Clearly, he expects us to doubt his sanity. This statement introduces tension. The first paragraph of "Ministering Angels" ends with a shout and the Monk leaping from his chair. A shout conveys tension and crisis.
Mood. One emotion must dominate from beginning to end. "The Shoddy Lands" conveys a mood of mystery while the mood of "Ministering Angels" is comedic and satiric.
These four qualities—character, setting, tension, and mood—should be established within the first 200 words.
The Ingredients You Need to Write a Short Story
A good story contains certain ingredients. Lewis's stories exemplify them all:
A protagonist who wants something. The protagonist usually wants to gain (or avoid losing) love, money, life, or respect. In "The Shoddy Lands," the curmudgeonly professor wants Durward and Peggy to leave. His frustrated wishes trigger his transference into Peggy's mind. In "Ministering Angels," the Monk wants to escape worldly temptation—and the two women want to tempt him to sin.
Oblique, evasive dialogue. Characters should hem and haw, lie to each other (and to the reader), and lapse into awkward silences (which often reveal unspoken truths). All the conversation in "The Shoddy Lands" avoids the uncomfortable reality of the situation. And all the dialogue in "Ministering Angels" involves evasions, people talking past each other, and even "forty seconds of appalling silence." Only at the end of both stories is the truth finally spoken.
Sparse description. In "The Shoddy Lands," Lewis doesn't describe the professor or Durward at all, and only describes Peggy as "neither very pretty nor very plain." Nor does Lewis describe the setting or characters in "Ministering Angels" (aside from labeling "the Fat Women" and "the Thin Woman").
Early introduction of conflict. In "The Shoddy Lands," the narrator is drawn into Peggy's mind in the fourth paragraph. And the conflict begins for the Monk with a shout at the end of the first paragraph.
Surprise. The best surprise upends the reader's understanding of what the story really means. The ending of "The Shoddy Lands" reveals that the point of the story is not Peggy's shallowness but the narrator's hypocrisy—and his fear of being found out. The ending of "Ministering Angels" reveals that the story is not about "ministering angel" prostitutes, but about the Monk becoming God's "ministering angel" to the Fat Woman.
How to Write a Short Story that's Concise and Satisfying
Lewis once observed, "Whatever in a work of art is not used, is doing harm." Accordingly, Lewis's stories are concise and satisfying. He leaves us with a sense that the story, though complete, goes on. We can imagine the professor of "The Shoddy Lands" repenting of his selfishness and behaving differently in the future. We can imagine the Monk in his new role as a minister of grace toward the Magdalene of Mars.
And we can agree with Lewis, who once said, "It was Aristotle, long before Kipling, who taught us the formula, 'That is another story.' "
by Jim Denney (@WriterJimDenney) September 4, 2022
What about you, scriveners? Did you read the stories? What did you think? Are you a C.S. Lewis fan? (The Narnia books got me through many of the traumas of my childhood. I adored them.) Do you write short stories even though you're a novelist? Does this advice inspire you to write a short story? Short stories have increased in popularity with the invention of the ereader. Here's why you should write a short story or two. and here's more on how to write a short story…Anne
About Jim Denney
Jim Denney has written more than 150 books, both fiction and nonfiction, for adult readers and young readers, as a collaborative writer and as a sole author. His latest book is Your Writing Mentor C. S. Lewis. He has written short stories for such collections as Eat My Martian Dust and The Callahan Kids: Tales of Life on Mars. He is a member of the Science Fiction and Fantasy Writers Association (SFWA). Connect with Jim at WritingInOverdrive.com and at Patreon.com/jimdenney.
BOOK OF THE WEEK
In Your Writing Mentor C. S. Lewis, Jim Denney gives you the tools and insights to help you write brilliantly by writing faster.
"I found so many things to enjoy in Jim Denney's Your Writing Mentor C. S. Lewis. . . . If you love writing, you won't want to miss this one!" —Angela Hunt, author of The Jerusalem Road Series
Jim Denney has spent years gleaning insights from books by and about C. S. Lewis, and has distilled them into Your Writing Mentor, C. S. Lewis. You'll be surprised to learn that C. S. Lewis was a very fast writer, even though he hand-wrote all of his manuscripts with a steel-nibbed pen that he dipped in an inkwell. He wrote his first novel, The Pilgrim's Regress, during an intense two-week session in the home of a friend. He wrote most of his later novels, such as Out of the Silent Planet and The Lion, The Witch and the Wardrobe, in just two or three months while working fulltime as a university professor and caring for a difficult and demanding invalid.