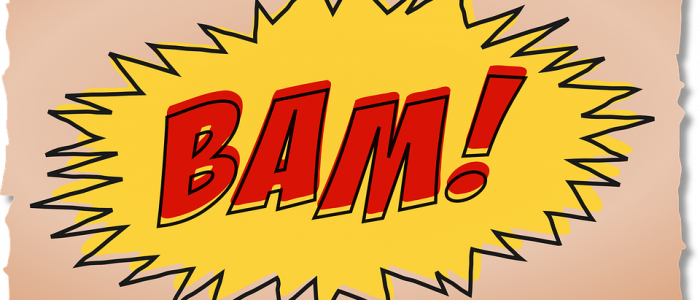 by Ruth Harris
Your blurb (aka Production Description on Amazon) has one — and only one — purpose:  to make the reader an offer s/he can't refuse.
How do I know?
Because over the years, I've written hundreds — more likely thousands — of blurbs.
From the slush pile to the editor's office.
When I started out in publishing at Bantam, my first assignment was to slog through the slush pile.
The second? Write the d*mn blurbs.
Why?
Because no one else wanted to.
I was clueless and inexperienced, but I learned right away that the "real editors" (unlike novice moi) didn't like (hated) writing blurbs.
Not knowing any better or even what to do, and too intimidated to ask for advice, I studied the company's current releases. I paid special attention to:
#1— the front cover tag line
#2 — the back cover sell block
#3 — the first page (more sell text)
When I finished emulating them as best I could, I was required to take my efforts to my boss, the Managing Editor, a savvy old-timer, for his OK. We met in his office almost every morning when he would go over my attempts and show me in word-by-word detail how my blurbs could be improved.
Which was by a lot.
Book after book, month after month, year after year.
Those blurbs went through draft after draft until the ME was satisfied, and I was unleashed on the next month's list. And so it went, book after book, month after month, year after year.
I learned to write headlines, how to use reviewers' quotes to their best advantage, how to write short, appealing sell blocks.
I wrote blurbs for genres ranging from westerns (Louis L'Amour anyone?) to nurse romances, from to scifi to classics, from horror and thrillers, from gothic suspense (remember Victoria Holt?) to mysteries, and big-ticket mmpb reprints of hardcover bestsellers to which Bantam had acquired the rights.
Compelling? Unforgettable? Or how about Memorable?
After the ME retired, I endured an epically neurotic and insecure EIC who stroked his mustache and agonized over whether compelling or fascinating was preferable.
After lengthy consideration, he would — finally! — make a decision.
The next day, he'd require me to rewrite the d*mn thing again. Under his direction, I'd swap compelling with unforgettable and, after the obligatory period of extended anguish, he'd finger his mustache and bestow his approval.
And back again the day after that, when he would reverse his second opinion and I would have to replace unforgettable with memorable.
He would hem and haw, dither and dawdle, furrow his brow, and pull at his mustache while I wracked my brain for another synonym for whatever adjective was currently causing him such psychic pain.
In the end, only the demands of the printer's stringent deadlines forced him to eventually make a decision.
The Magic Machete.
Before he could drive me completely insane, I escaped his clutches and moved to Dell, where my blurb-writing education continued under another savvy senior editor. This time, a grouchy EIC who wielded a magic machete — a red pencil — to slash through my efforts.
He was too busy (or impatient or hungover) to bother explaining, but I watched as he quickly turned my "brilliant" efforts into even shorter, snappier, selling blurbs with a few strokes of his pen.
How?
#1 by deleting unnecessary words to speed up the pace and get to the point.
#2. by replacing conventional nouns and verbs with high-octane, emotionally powerful replacements.
Here was a lesson to remember, and one you should learn, too.
The Silver Lining.
The silver lining to all this work and mostly constructive input came as I got to know editors at other houses, and found out that they, too, didn't like (hated) to write blurbs. They were happy to farm out the irritating-but-necessary task.
Since there were numerous independent publishers in addition to the big guys and gals at that time, my slowly and occasionally painfully acquired blurb-writing experience turned out to have an unforeseen value.
Happy (thrilled) to add extra money to publishing's notoriously paltry salaries, I added free lance blurb writing to my day job.
Here is what I learned then — and how to apply those lessons now.
Rule #1: Sell The Sizzle.
Blurbs are close relatives of the Elevator Pitch, have the same goal, and share many of the same elements.
Thrill them.
Chill them.
Excite them.
Make them feel something.
Make them click the d*mn buy button.
To cut to the chase:
A mystery?  We want to know who dun it, (maybe) why they dun it, will the good guy Risk Everything, solve the crime, and nail the bad guy?
Erotic romance? Get your sexy on: seduction is your goal.
Horror? The spooky attic. The creepy sub-cellar. The headless corpse in the tree house. The evil housekeeper. Go ahead: lay it on.
Here is the one time purpl(ish) prose will serve you well. Go lurid. Go over the top — and read again to make sure you've gone far enough.
Seriously.
The reason is that, like the notorious elevator pitch, blurbs are by definition short.
You have limited time to make your sale — and you'd better do it fast.
Blurb no-no #1.
IME the #1 amateur blurb-writing mistake I see over and over is blurbs that describe the plot.
I know you worked hard on your clever, amazing, brilliant plot, but right now, at the point when the reader is trying to decide whether or not to buy your book, s/he probably does not know who you are and certainly does not know who the MC is.
Unless you're Lee Child, and you're writing Jack Reacher.
Which you're not.
Nor does the prospective reader care how the MC will get from Point A to Point B and needs to get to Point C.
Fuggedaboutit.
What you need to convince your prospective reader right now is, can you deliver the juice?
How do you make a blurb do that?
1) Get to the point.
2) Don't be shy. You're the greatest writer to ever open a Word document and your book is The Best Ever Written. Shakespeare? Who's he? Jane Austen? Never heard of her.
Convince them that what they want, need, and have to have is your book — and they need it right now!
3) Write an attention-grabbing, killer headline.
Erotic romance:  Scorching. Hot. Steamy.
Chick lit/suspense:  Depending on your genre, here's a headline that could work for either chick lit or suspense:  Worst. Boyfriend. Ever.
Keep It Simple, Stupid.
Sorry about that, but it's true, because you have only a few words and, according to research, a few seconds, to make your sale.
Highlight a grabby quote from a review in your blurb.
*Mobi Jane: "Destined to be an instant classic!" —H. Melville. An obsessed fishing boat captain stalks a hot mermaid named Jane.
*To Kill A Canary: "An action-packed thriller about a violent coal miners' strike pitting honest, hard working workers versus corrupt, greedy mine owners." —Bird-watchers Society
*Pitcher In The Rye: "A Home Run!" —Mex Sharzer.  So fascinating the best pitcher in baseball couldn't put it down. He lost the strike zone. In game 7 of the world series. With the title on the line.
Spotlight your track record.
You said it, so it has to be true, right?
Because sometimes it actually is.
Anyway—
Million of copies sold!
Reviewers rave!
Third book in the NYT bestselling series!
The new nail biting adventure in the acclaimed Marvin Q. Dingle series!
The eagerly-awaited debut romance/thriller/family saga!
Look to Netflix (and Pablo Picasso) for inspiration.
Be shameless.
As PP said: "Great artists steal."
From where?
The short, punchy capsules hyping the movies/series on the Netflix/HBO/Hulu menus are fountains of inspiration.
Check them out for ideas when you get stuck.
The brief recaps accompanying the NYT bestseller list will help, too.
So will a trip to a book store and the tag lines created by other authors or their publishers.
Use your imagination.
No rave review from the NYT?
Or thousands of reader five-star reviews?
Or dazzling sales record?
No criminal tendencies — ie not a "great artist?"
No nuttin?
Well, then, a writer's gotta do what a writer's gotta do.
And getting creative is something we're really good at, isn't it?
Pretend the writer you admire most in the world reviews your book. Suppose his/her review was filled with praise beyond your wildest dreams?
What would s/he say?
Come on! Go wild, Indulge your most OTT fantasies.
Write that review yourself — and then use those words for your headline.
Of course you won't be able to use quote marks.
On the other hand, a great headline will focus attention and sell books.
So go for it.
Watch your language.
Nope, not the way your Mom meant (although she was right about that, too) but use vocabulary and style that will appeal to your prospective reader. Make a list of words used in blurbs in the best selling books in your genre — and use (steal) them.
You're looking for words that immediately convey the experience the reader can look forward to.
For a tough, experienced cop protag, think Humphrey Bogart or Clint Eastwood, Raymond Chandler or Mickey Spillane.
Put on your raincoat and fedora.
Remember: the Santa Ana winds are blowing, the rent is due, and you're packing heat.
Like this:
"You feeling lucky?"
"Just the facts, ma'am."
"Make my day, punk."
Before they find their HEA, your smitten romance hero & heroine must face impossible odds.
She's a tough-as-nails American marine front-lines combat soldier. He's a sensitive, soulful Afghan war lord. Can their sizzling chemistry overcome a bloody tribal war and lead to a happy ending?
You write Literary Fiction?
Ignore all my previous advice, and tone it down.
Be sure to sound serious, because, of course, you are.
Lead with your high IQ and superior vocabulary.
Please — clean up the typos and make doubly sure your grammar is impeccable.
Formatting is your friend.
Don't forget that Amazon shows only the first few lines of your blurb.
Make them count.
Use bold, italics, caps.
Smart, strategic formatting will do some of the heavy lifting and help draw attention and get your message across.
Dave Chesson's book description formatting generator makes formatting a breeze.
Bonus tip.
Every now and then, on a schedule you find comfortable (bearable), go back to your book page and review your product description. You might find that what you thought irresistible last year or last month, isn't.
Take advantage of the opportunity to get out your red pencil/magic machete and make the necessary changes.
Because, when it comes to blurbs, just like for books, rewriting and revising is the name of the game.
Ask me how I know. 😉
by Ruth Harris (@RuthHarrisBooks) August 29, 2021
***
What about you, scriveners? Do you hate writing a blurb as much as the pros do? Do you  have trouble stressing the sizzle and tooting your own horn? Any questions for Ruth on how to write the best blurb? Can you think of a book you bought because of the blurb?
And if you want to know what Anne's been up to this week, she's over at Sleuthsayers, talking about the importance of "Chekhov's Gun" in fiction. 
BOOK OF THE WEEK
Modern Women
Million Copy New York Times bestseller!
"Fiction at its Best!"
MODERN WOMEN, (Park Avenue Series Book #4) The lives and times of three young women—Lincky, the smart one, Elly, the idealistic one, Jane, the outrageous one. Meet them—and the men in their lives. The right men. The wrong men. The maybe men.
"Author Ruth Harris's rapier wit spices up a coming-of-age story. Superb! You'll love MODERN WOMEN."–West Coast Review of Books
Available at Amazon US | Amazon UK | NOOK |Kobo | GooglePlay