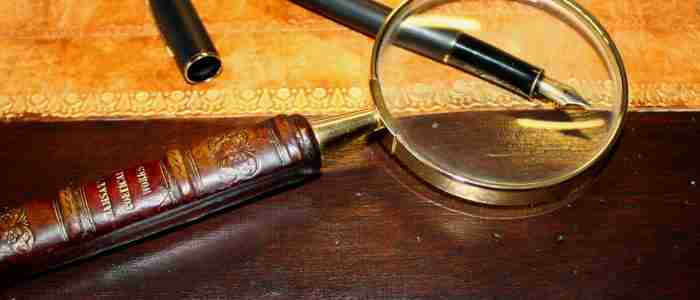 By Melodie Campbell
Many of you know that in addition to being a writer of mob heist novels, I'm also the past Executive Director of Crime Writers of Canada. (For my sins. Of which I've lost count…)
I'm just coming up for air after serving as a judge for the Crime Writers of Canada Awards of Excellence (formerly known as the Arthur Ellis Awards. We the North like to shake things up.)  So this post is timely.  It is also cathartic…which may prevent the consumption of too much scotch.  (I know, I know.  There can never be too much scotch.)
MYSTERIES VS. THRILLERS
In the crime fiction world, most books fall into two categories:  mysteries or thrillers.  (Note that in decades gone by, we used to call thrillers 'suspense novels'. Same thing.)  I write both and find them very different to write.  I'm not alone.  Lots of readers who have a preference for one or the other tell me they wonder why mysteries and thrillers are even shelved together in libraries and bookstores.
So to start, let me offer one commonly held description of each, as accepted by Crime Writers of Canada, via many publishers.  Like so many things in life, it has to do with goals.  (And of course, we'll add the usual disclaimer that there may be exceptions.)
Mystery fiction is a puzzle story.  It starts with a murder (or crime) and the goal is the solving of the crime.  The protagonist's job is to discover who committed the crime and why.
In contrast, suspense fiction is driven by a character in jeopardy.  A suspense novel or thriller is one in which the main action (crime or murder) has not yet taken place, and in most cases, the goal of the protagonist is to prevent it from happening.  The emphasis is on the tension built by the anticipation of the outcome.
Of course, you always want to include suspense when writing a mystery novel too.  I don't want to discount that.  But let's focus on the puzzle that a mystery novel presents.
ANYONE FOR CHESS?
In many ways, mystery novels are like a chess game.  They are to some extent a cerebral experience.  I would argue that no other type of novel invites the reader to engage in such an involved way with the protagonist.
Why? Mystery readers like to pit themselves against the fictional detective to uncover who committed the crime.  The reader and the detective both receive the same information at the same time (anything else is not playing fair.)
In a great mystery novel, you will hopefully come to the same conclusion as the protagonist, at the same time.  It's the challenge that intrigues us; the joy of the intellectual chase which leads to that supreme high when you as the reader compile all the puzzle pieces together in your mind in such a way as to unveil the antagonist. In fact, the ultimate letdown in a mystery novel is when the killer is easily detected before the half way point in a book.
KEEP THE READER GUESSING.
So why do I occasionally find murder stories where there is only one suspect?
Jeeze Louise, people!  A mystery must be a mystery!  If you go light on your suspects, what challenge is that?
Thirty years, seventeen novels, fifty short stories, three agents, and six publishers have taught me the essentials of writing a mystery novel.  I'd like to pass this list on to several entrants to the awards this year, who seemed to have missed the memo.  But as anonymity is our credo (always good to remain mysterious) I will present them here instead.
THREE GOOD SUSPECTS
Every mystery novel needs at least three good suspects that you can't dismiss out of hand.  Three suspects with good motives (more on that below.)  Five is even better, particularly for a full length novel.  Make it a challenge for the reader!  That's what we're looking for.
A BELIEVABLE MOTIVE FOR EACH SUSPECT
A suspect must have a motive for murder.  Yes, really.  Serial killers aside (and even some would argue them too) people don't murder each other for no reason.  The motive for each suspect must be believable.  So many times, I have read books (and particularly, watched television shows) where the motive for murder is simply too trite.
There's an expression we use in romance writing:  TSTL.  This translates to Too Stupid to Live, and refers to that particularly daft female protagonist who get herself into a predicament so stupid that a chimp could have avoided it.  The ditz factor is simply off the charts.  This is how books get thrown against walls.
Murder is risky.  If caught, you'll go to prison for years and in some countries, lose your life.  With a mystery novel, the reader must believe that the murder is worth the risk.  Don't slack on this!  Make your motive so rock hard no one will question it.
A BELIEVABLE MOTIVE FOR THE PROTAGONIST
So often, this one gets overlooked.  Most amateur detective series start with a personal reason for the protagonist to become the detective in the first book.  Either she is a suspect wishing to clear herself, or a possible 'next victim' – but some reason why it is imperative the main character become involved in the solving of the crime.  Of course, if your book is a police procedural, or PI subgenre, the detection is part of their job and requires no explanation.
But if your amateur detective has no stake in the outcome, why the heck would they chance going head to head with someone who has already murdered?  Silly, if not stupid to put yourself at that risk.
This is what becomes unbelievable in many cozy mystery series.  The gal who runs the bakery shop solves the first murder, and then goes on to solve many more, for no reason other than it becomes a hobby.
I demand more than that, of my mysteries!  There must a valid motive for the protagonist to become involved in the investigation.  Give her a good motive each and every time.
RISK FOR THE PROTAGONIST
Remember I mentioned putting oneself at risk in the above point? Here's what I'm talking about.
You know that crazy device in so many television shows where the two lead characters are in a deserted warehouse, and one says to the other, "You go that way, and I'll go this way, and we'll save time" … and you, the viewer at home are going, "NO!!!!  Don't be so stupid – you need to stick together!"
In my "Nine Steps for Writing Suspense," step seven talks about 'Isolating the protagonist.' Because even in a mystery novel, we need to put the protagonist at risk.  The climax of your book should be accompanied by a black moment, where all seems to be lost, where the protagonist isn't going to get what she wants (safety, money, love, the identity of the killer…)
Any mystery that doesn't put the protagonist at risk in the end is a bit ho hum, in my books (sic).  Go hard on your protagonist.  Make it risky for them to search for the killer.  Make it do or die at the end.  And hopefully not die.  Which leads to point 5.
A CLEAR RESOLUTION
Don't kill your protagonist in a mystery novel.  Please don't.  Countless readers have told me that they absolutely HATE to read for four hours, and then discover that their beloved protagonist kicks the bucket in the end.  Readers want the protagonist to win, in a mystery novel.  They want justice to prevail.
At the same time, we also need a clear resolution to the story.  Nothing will get people storming your publisher's website than an ending to a mystery novel that isn't an ending.  We don't know whodunnit in the end.
That doesn't mean you can't have the bad guy escape to play another day.  Even Arthur Conan Doyle did that regularly.  My point is: we need to know Whodunnit by the end of a mystery.
WRITING A MYSTERY NOVEL? REMEMBER: WE NEED THE MYSTERY SOLVED!
It will be possible to find novels billed as mysteries that don't play by the rules above.  They may even be bestsellers.  So I'll leave by saying, here are some clear guidelines I offer to help writers tackle their first mystery book like a pro would.
And perhaps readers will also mine gold in the above, as we've demonstrated how much thought must go into creating a really good whodunnit. Because sister, it ain't easy writing a mystery novel.
by Melodie Campbell (@MelodieCampbell) May 09, 2021
What about you, scriveners? Do you prefer mysteries or thrillers, or do you read and write both? Do you always have three good suspects? Any questions for Melodie about writing a mystery novel? 
About Melodie Campbell
Called the "Queen of Comedy" by the Toronto Sun, and the "Canadian literary heir to Donald Westlake" by Ellery Queen Mystery Magazine, Melodie Campbell has connections in low places. Don't dig too deep. You might find cement shoes.
Melodie has shared a literary shortlist with Margaret Atwood, and was seen lurking on the Amazon Top 50 Bestseller list between Tom Clancy and Nora Roberts. She's won the Derringer, Arthur Ellis, and eight more awards. She didn't even steal them.
Melodie's publications include 16 novels and over 50 short stories, but she's best known for the Goddaughter mob caper series.
BOOK OF THE WEEK
The Goddaughter Does Vegas!  by Melodie Campbell 
(Shortlisted for the 2020 Crime Writers of Canada Award of Excellence)
…and recommended by Anne. It's hilarious!
Gina Gallo is a mob Goddaughter who doesn't want to be one. This time, she's left her loopy family behind to elope with Pete to Vegas. Except that may be a mortal sin in an Italian family, and besides, Zia Sofia saw a crow.  Vegas is full of great acts, but this impersonation is real.  Gina has a crime-committing double, and it's becoming front page news! Gina has to track down this fiendish fraud before the police catch up with her.  And of course, Nico is along for the ride.
Another madcap adventure for the hilarious Gallo cousins, that proves the rule: Why should things go right when they can go wrong?