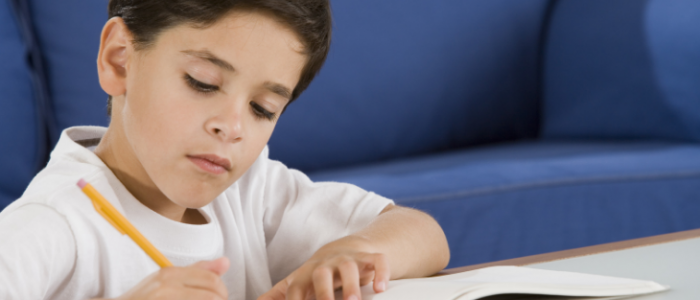 Newbie writers should protect fledgling ideas.
 by Anne R. Allen
You've got a fantastic idea for a novel. It's been hanging around for quite a while, knocking inside your noggin. The idea keeps saying, "Let me out! Release me! Put me in a book!"
Maybe there's a scene in your head that plays like a video, with every detail of the setting right there, as if it's on a screen. You know those characters. They're like real people to you.
But you've never had the time to write it all down.
Now you do.
So here you are, finally banging out that scene. And another. And pretty soon you've written 10,000, maybe 15,000 words of brilliant, deathless prose. It almost wrote itself. Wow. That was almost too easy.
It IS brilliant, isn't it?
Well, maybe not. Maybe what's on the page isn't quite as good it seemed when you were in the zone.
In fact, it could be terrible. What if you have no talent for writing at all? Maybe you should be in the living room doing that kitten jigsaw puzzle with Grandma instead. How do you know if you're any good?
You'll have to ask somebody knowledgeable. Like a published author.
And this — this is when you fall down the rabbit hole.
Newbie Writer Mistakes, #1—Asking for Critiques from the Wrong People
At least once a month I hear from a desperate newbie writer asking me to critique their fledgling efforts. Often they're extremely persistent and even stalk me on social media.
"I need to know if it's worth going on with this!"
"Tell me if I'm on the right track!"
"I need to know if I have talent!"
"There's 10,000 whole words here. Tell me if I should go on!"
"I know you said no, but it's the weekend, so I'm sending my chapters anyway."
This is the wrong thing to do on so many levels.
Professional writers don't read newbie work for legal reasons. Some day that newbie may claim we "stole their ideas."
Professional writers aren't necessarily good editors or writing coaches. You don't stalk Michael Phelps and demand he teach you to swim. You need an experienced swimming teacher.
Teachers, editors and writing coaches (as well as professional writers) need to be paid. We have bills just like you. It's rude to ask us to work for free.
Fledgling writers don't need a critique or an edit. They need encouragement and praise. Strangers are unlikely to provide that.
We don't have to read these newbie efforts to evaluate them. They're going to be terrible. Newbie first drafts are. Nobody can wave a magic wand and make you a professional writer any more than they can wave a magic wand and make you an Olympic swimmer. Everybody needs to take classes, study, practice, practice, and practice some more.
Newbie Writer Mistakes, #2—Asking for a Critique too Soon
Even if a newbie is savvy enough to know they need a professional editor, paying someone to fix half-written work is a recipe for disaster—and an empty bank account.
An editor's job is to polish a book AFTER you've written it and scrubbed it up it to the best of your abilities. And if you're at 10K or 15K words, you've barely started.
You also need to be wary of critique groups when you're in the earliest stages of writing a novel. I highly recommend new writers join critique groups. They're a great way to learn to write. But a critique group helps more when you've got a rough draft already on the page. For some help in learning to benefit from critiques, check out the Critique MD's post on discovering your "critique mantra." It will definitely help.
Unfortunately I know lots of writers who stopped writing—sometimes for years—after a rough, unsympathetic critique of a fledgling effort.
And I've seen new writers with wonderful ideas get savaged in critique groups who criticized the story because the writing was amateurish. The writer gives up on the project and doesn't realize there was gold buried under all those adverbs and Tom Swifties.
And it's not just newbies. I made the mistake of pitching a new book idea to my editor before it was fleshed out and he demolished it. It took me months before I could pick up that idea again.
So get that idea down on the page before you let anybody criticize it. Barrel through no matter how much you crave validation. Some of what you write will just be notes or an outline. But you owe it to your idea to protect it while it's still gestating, or it may never be fully born.
Newbie Writer Mistakes, #3—Rewriting too Soon
This is probably the most common of newbie writer mistakes. You thought your first chapter was pretty good, and it passed muster with your critique group. So you sent it to a couple of beta readers, a writer friend, and your Aunt Maureen, who's a retired English teacher.
Every one of them sent back suggestions for how to make it better.
Then you read a blogpost about 10 Things Your Opening Chapter Should Do, and yours only does four.
So you rewrite that chapter. And rewrite it again. Then you read some more articles on first chapters and yours still doesn't tick all the boxes. So you rewrite it again. And again.
And you never get to chapter two.
In fact, you've spent so much time on chapter one, you could have written the whole first draft.
And you hate your book.
This is a mistake at least half of beginning writers make. I sure did. We start to rewrite before we've really written.
Here's something you should put on a post-it on your computer, or cross-stitch it and hang it on your wall:
WRITE YOUR FIRST CHAPTER LAST.
Yes, you read that right
WRITE YOUR FIRST CHAPTER LAST.
Write that draft first chapter as a placeholder. Then write the whole story. When it's done, go back and see what needs to be in that first chapter and what doesn't. Editors say that at least half the newbie books they edit don't start until Chapter three, so that first chapter is probably going to get lopped off anyway.
Stop obsessing and get on with the book.
Newbie Writer Mistakes, #4—Forgetting the First Draft is for YOU
This first draft you're working on is for you, the writer, not the reader, or your critique group, or Aunt Maureen. It's not for an agent or a publisher or that snarky Tinder date who said you'd never be a published author.
It's just for YOU. When you're composing the first draft is the time when your muse is telling the story to you. You're simply transcribing it onto the page. Do not second guess your muse. Just write! Say your third chapter goes off into a long flashback about the protagonist's childhood obsession with Posh Spice. Or the terrible experience the villain had when his meth-cooking mom blew up the house, killing all 67 of his pet gerbils.
Do these things belong in the book? It doesn't matter. That's what editing is for. They do belong in your head. You're getting to know your characters —  discovering their quirks and what makes them tick.
Even if you have to take out those scenes, they'll be useful later on. You might turn some into a short story or two. Or put them on your blog. And outtake chapters can make important entries in your style sheet (what's called a "story bible" in screenwriting.) If you end up writing a series about these characters, you will be grateful to your earlier self for getting all this stuff down on the page.
But if you start getting criticism too early, you'll start pulling out those flashbacks and sidetracks and maybe even fall out of love with your characters.
Keep your writer hat on and don't don the editor chapeau until you've written that "sh**y first draft."
I'm Not Telling You to Write in a Vacuum
I don't mean to tell you to spend a year in isolation pounding out a whole novel and not sharing it with a soul.
I'd say as a general rule, it's best to be at least 1/4 into the work and have the rest mapped out before you let anybody judge it. The urge to go back and edit is usually too strong to fight. And if you go back, you can easily derail your momentum and even worse, your confidence.
Choose your first readers carefully. The most helpful critiques usually come from experienced writing teachers who are used to dealing with fragile newbie egos.
That's why a class is often the best way to get your writing going. Creative writing classes are usually offered through community adult education programs at reasonable prices. You can also take online classes. Writers Digest's are usually solid and helpful. A number of big name writing bloggers offer them too. But ask around first and make sure the teacher is kind and knowledgeable.
If you don't have the money for a class, a critique group can help a lot. Joining a group can also keep your momentum going after you take a class. It's best if you find a group that allows you to sit in for a few sessions before you present your own stuff. You can see how well the members critique and also see who may have a personal agenda so you know what to ignore. For more on critique groups here's my post on Critique Groups: Six Ways they May Hurt Your Writing and Six Ways they They Can Help.
Online critique groups can be helpful too. CritiqueCircle.com has a great reputation, and I believe it's still free.
Enjoy First Draft Time. Brutal Reality Will Come Soon Enough
The time when you're writing your first draft can be joyous. You'll have a strong urge to share that joy with friends and family. That's not always a bad thing.
You may luck out and have a personal cheerleader who's not judgy. If your BFF or significant other can read your work and encourage you without getting out the red pencil, then by all means bask in their encouragement. That's the perfect nanny for your fledgling story.
But realize that even though your wonderful nanny may tell you the work is perfect and you should never change a thing, you don't want to get lulled into a sense of complacency. Editing will happen. And will probably feel brutal.  But a good editor will always improve your work.
Later.
So what can you do to improve your craft as you write that first draft?
Read! Read books and blogs on writing craft and educate yourself about the business as you write. And you especially want to read contemporary books in your genre. Don't be afraid of copying their styles. It will only make you better. Picasso got his education copying the masters.
But don't rewrite yet: just make notes.
Give your new baby a chance to develop in a healthy way before you allow others to judge it. This is important for your own mental health and the health of your fantastic book idea.
You both will be subjected to the brutal realities of editing and publishing soon enough.
***
by Anne R. Allen @annerallen May 3rd, 2020
What about you, scriveners? Did you make any of these newbie writer mistakes? Did you seek validation and praise from strangers when you were starting out? Do you think you solicited critiques too soon? Did a bad critique derail your book for a while? Forever? What do you say to a newbie writer who wants you to read their manuscript? 
BOOK OF THE WEEK
ONLY 99C/99p Countdown Sale!! 
HOW TO BE A WRITER IN THE E-AGE: A SELF-HELP GUIDE
co-authored with NYT 3-million-copy seller ,
only 99c/99P in the US and UK for five days
May 3rd to May 9th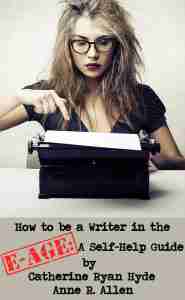 Friendly, down-to earth advice about how to navigate the treacherous waters of today's publishing world.  You'll see a lot of books out there about how to write, and a whole lot more that promise Kindle millions. But this book is different. It helps you establish a professional writing career in this time of rapid change—and answers the questions so many writers are asking. There's lots of advice on how to deal with criticism and learning what to use and what to ignore. 
OPPORTUNITY ALERTS
The Golden Quill Award. Theme: The Unexpected. Fiction, Creative Nonfiction, and Memoir up to 1000 words. Poems up to 40 lines. Prize determined by number of entries. $10 Entry Fee. Deadline August 1.
The Writers Digest virtual SciFi-Fantasy weekend conference. This looks like a great opportunity for new authors in these genres. You get to pitch to agents specifically looking for your subgenre. Plus there are lots of great courses with personal feedback on your writing. May 14th-May 17th
THE STRINGYBARK TALES WITH A TWIST AWARD $14 ENTRY FEE. 1,500 words. Must have a twist at the end of the tale! 1st prize A$350 2nd prize A$250, 3rd prize A$125 cash. Stringybark will publish the winners. Deadline May 13, 2020.
RAYMOND CARVER SHORT STORY CONTEST$17 ENTRY FEE. Literary fiction up to 10K words. Prizes: $2,000, $500, $250, and two $125. Three literary agents do the judging. Winners announced August 1. Deadline May 15, 2020.
LITERARY TAXIDERMY SHORT STORY COMPETITION$10 ENTRY FEE. Prize $500 as well as publication. Write an original story of up to 2,500 words in any genre. The catch: We provide your opening and closing lines from a classic work of literature. You provide the rest. Deadline June 4, 2020.
12 PUBLISHERS FOR MEMOIRS! You don't need an agent. From the good folks at Authors Publish