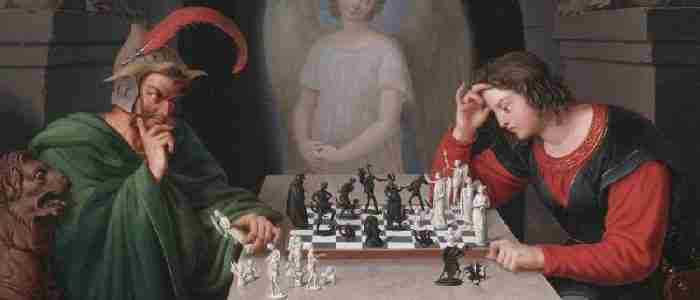 Author Strategy? You mean there's a strategy to this?
by Carmen Amato
I'm not sure what I was thinking of when I chose this quote from Louisa May Alcott to adorn my high school year book picture: "Far away there in the sunshine sat my highest aspirations. I may not reach them, but I can look up and see their beauty, believe in them, and try to follow where they lead."
Years later, my kids found the yearbook and had a hearty laugh over the hairstyles, the basketball team's tiny shorts, and Mom as a member of the Wingettes cheer squad. But I was appalled. My quote implied I didn't expect to achieve my goals, but would be content to look at them because they were pretty.
That has hardly been my approach as a mystery author. In fact, my mantra has been:
"If you aim at nothing you'll surely get there."
Plus this motto, attributed to dozens of graphic designers from Ireland to Australia:
"Create something every day."
But somehow, before all the aiming and creating, I needed a strategy.
Three for the Price of One
About the time I was acknowledging my love of clichés, I had a Skype chat with David Bruns, a sci-fi and thriller author (WEAPONS OF MASS DECEPTION, JIHADI APPRENTICE.) It was a powwow on author strategy: marketing, website design, shorts versus novels, cover art, writing routines, Kickstarter options, etc.
It all felt overwhelming.
Mulling over the conversation later, however, I realized we'd unwittingly identified three mini-strategies:
Branding
Production
Discoverability
Heck, three mini-strategies was much more manageable than a scary, sodden lump of everything under the sun.
I could even visualize a three-legged stool. No one leg is more important than the others and all three are essential to balance.
Let's see how each mini-strategy can help you.
1) Author Strategy for Branding
Someone more widely quoted than I said that branding is what people say when you aren't in the room.
Sorry, but, um . . . No.
Branding is what people see when they Google you.
I think one of the reasons I landed a television deal for the Detective Emilia Cruz mystery series with a major US network was because of strong branding, including consistency across platforms that projects a professional approach and a quality product. All that didn't come together by accident.
Branding is the online version of Dress for Success. You wouldn't show up for a business meeting in your pajamas, right? Everybody who Googles you is in effect a potential business partner—a book buyer, an agent looking to purchase rights, a blogger to host you, etc.
First impressions count.
Out of all the variables that go hand-in-hand with this writing business, branding is the one thing totally under your control. Consistent branding across platforms shows you are taken seriously as an author, that you have confidence in your creative offerings, and that you are Going Places.
Google your name and "author." Your website should be the first search result, followed by your social media profiles or your books on Amazon or Goodreads.
Your website is your key piece of online real estate and should be considered the hub of your branding mini-strategy.  The spokes are your Amazon author page and social media accounts.
If someone clicks through those links, are all these profiles and pages consistent? Do they look professional? Same author photo in each place? Similar descriptions? Similar fonts and colors? Is it clear what genre you write? Can they read it on mobile devices? Is the font too tiny or eye-bleed inducing pink on purple? Does your brand scream "amateur"―or worse―"indifferent"?
Whatever you project is what the reader will internalize about you.
Minimal is better than messy, if you are doing it yourself. Find help on Fiverr or Facebook groups if you need online graphic design help.
Maintain your branding with periodic housekeeping, and remember to let your writing shine.
2) Author Strategy for Production
If you are an author, you are in the business of producing and selling written content. High-quality written content.
One book or 100, it doesn't matter. Bottom line, what do you want the finished product to look like and when are you doing it?
Slow or fast, it doesn't matter. Everybody has a different approach. But be intentional about your writing.
A production mini-strategy has many moving parts. When I'm writing a novel, I need time to research, outline, draft, edit, and work with the cover artist. Guest posts take photo and SEO research, query letters, and more. My Mystery Ahead newsletter needs photos, original content, as well as interviews sent to the featured mystery author of the month and received back.
Fellow indie author David Bruns and I both juggle multiple projects at a time. We both plan out our writing production for the year. Mapping work time on a calendar helps keep us focused.
Having a production strategy shouldn't take the joy out of the writing process but hold you accountable to your dreams. If you didn't want this author gig, you probably wouldn't put yourself through the creative angst most authors experience.
Having a production strategy, even if it is no more than notional deadlines marked on a calendar, helps to put a framework around the effort and prod you to keep going.
Like the branding mini-strategy, production is totally in your control.
You are the boss, so you can:
Decide the type and quality of your product.
Choose how best to execute your vision.
Make every hour intentional.
3) Author Strategy for Discoverability
At last we come to the mini-strategy that you only partially control but which can suck up all your time.
Many online marketers talk of a "sales funnel." This is basically the process of converting someone from clueless-about-you bystander to lemme-buy-that-book money slinger. You control what the funnel looks like, but the final decision belongs to the buyer.
The "sales funnel" dilemma
There are many ways to build that sales funnel, using these and other tools:
Outreach
Paid promotion
Author blog
Guest posts
Newsletter and press releases
Sales platforms
Book sales description
Keywords
Social media platform/volume/frequency/type of post
A bajillion other things
Aaaaand you immediately see the problem. You can drown trying to make the mouth of that sales funnel—discoverability―as wide as possible.
What to do?
Your "one true reader."
The key to creating a manageable discoverability mini-strategy is to target your one true reader.
The Detective Emilia Cruz novels are a police procedural series. My one true reader likes intense plotlines, visual settings, and authors like Jo Nesbo, Ian Rankin, and Louise Penny. My Mystery Ahead newsletter caters to those interests, I target that audience in Facebook ads, look for guest posts on mystery-themed blogs, and so on.
Once you know what readers to aim at and where they hang out, make checklists so you touch these places frequently, with comments, posts, ads, etc. Readers usually need to see a book reference more than once before buying, but be mindful of the difference between spam and honest engagement.
Your daily checklist might be posts on specific Facebook groups and Pinterest group book boards, as well as commenting on posts. On a weekly basis write a blog post about something to do with your books or genre, query for genre-specific guest posts, run an ad, or refresh your Goodreads shelves.
Above all, stay focused on that one true reader to avoid wasting time and money, which is advice I wish someone had given me about 5 years ago.
My own daily checklist includes blog housekeeping, loading up my Buffer dashboard with hashtag-specific tweets, posting 3-5 times on Pinterest group boards, and 2-3 outreach tasks depending on current projects. The latter might include adding new websites to my master checklist, querying for a guest post, inviting fellow mystery authors to be featured in my newsletter, or inviting contributions for a non-fiction anthology I have in the works. Buffer and IFTTT.com streamline some of the process, but I find I get the most bang for my time when I personally connect.
Go beyond author-specific marketing circles if you need fresh ideas. Check out CoSchedule, Digital Marketer, the BookMarketingTools.com podcast, and the Buffer blog to find new approaches to add to your checklists.
A Balancing Act
There are times, especially when I'm in the homestretch of a novel, when life is 100% production. I can barely answer the phone, much less bother with a disciplined discoverability checklist. Other times, especially if I'm between big projects, life is all about branding. Like now, when I am obsessively changing all the graphics for the book reviews on my blog because I'm waaaay too Type A.
But in general, I aim for a balance of 10% branding, 30% discoverability, and 60% production. Of course, branding takes more time when things are just getting set up and consistency established across your personal online universe, but afterwards the time investment is minimal. I also keep discoverability from sucking up time by setting a timer. Whatever I do within 45 minutes is good enough.
But the most important thing to achieve balance is to ALWAYS have a list when you sit down at the keyboard. It can be your daily list, your weekly list, your production task list, your one true reader hangout list, it doesn't matter. Work from the list.
The Sequencing Game
One big question remains: the order in which to do things. Yes, start your branding as soon as you can, but the answer is that a smart production mini-strategy should be the driver.
NaNoWriMo is a big influence on would-be and emerging authors these days but a casual surf through many of the fora devoted to the writing month shows that too many are ready to publish as soon as something is done. There's a rush to get work to an audience, but little thought as to how one book fits within a body of work or if the author is ready to display themselves as a professional.
My point is that authors need to think about the body of work they are building and publish in a sequence that makes the most sense for name and genre recognition.
Harken back to your one true reader. Toss a jumble of mystery/romance/sci-fi/self-help/true crime at him/her. That one true reader just dissolved in a puff of wishful thinking.
Let me illustrate.
In addition to writing a mystery series, I've also written two romantic thrillers. By the time I published my first book, THE HIDDEN LIGHT OF MEXICO CITY, I had five books in the hopper:  two YA adventure tales, romantic thriller AWAKENING MACBETH, and CLIFF DIVER, the first Detective Emilia Cruz mystery.
HIDDEN LIGHT was my baby, the Great Latino Novel, and I had dreamed of its publication for years. I self-published it in 2012 to mild cheering. When it came to what's next, although I knew not all of my books would be set in Mexico, I decided to release books based on setting.
Yes, setting.  Mexico, to be precise.
Because. I. Am. So. Damn. Clever.
My second release was CLIFF DIVER, the first Detective Emilia Cruz novel set in Acapulco. As the series gained traction it was clear that my one true reader was a police procedural mystery series lover, not someone who wanted to read about Mexico.
We all make missteps
Eventually I dusted off AWAKENING MACBETH, but the romantic suspense audience that enjoyed HIDDEN LIGHT was long gone. Despite being my most imaginative book with some really great sex scenes, AWAKENING MACBETH is now an orphan, all because I didn't capitalize on the importance of the genre-specific one true reader.
In retrospect, I should have grouped my romantic thrillers and released AWAKENING MACBETH after HIDDEN LIGHT. I should have identified where my romantic suspense one true reader hung out and built and maintained a small sales funnel.
With the lessons learned from that experience, only then should I have released CLIFF DIVER for the police procedural mystery series one true reader.
Luckily, today's publishing environment means I can go back and create a discoverability mini-strategy for romantic thrillers. Ebooks are always in print, and I control the production and branding. But is my time better used that way or working on Detective Emilia Cruz #6? I don't have the answer. It's a hard call born of a fairly bitter lesson.
Your Author Strategy
Especially if you write in multiple genres, here are the takeaways:
Establish branding for yourself as a serious author, even before you publish. As you choose logo, colors, artwork etc to spread across platforms, don't peg yourself too tightly to one genre unless you're sure you'll never expand your repertoire.
Embrace and identify your book's genre and your one true reader. Know where they hang out and get your book in front of them. To avoid wasting time and money, make checklists to focused.
Build a backlist and have a discoverability mini-strategy for one genre before moving to another. Write whatever you want and whenever you want, but be strategic about when you actually release. It never hurts to let a project breathe while you take a long term approach.
Consistency and quality are king and queen. Work your mini-strategies. Don't be influenced by slapdash writers, peer pressure, or make-a-billion-dollars-by-taking-our-course-to-write-a-bestseller-this weekend glib promotions.
Pundits call it strategic intent. I call it author success.
by Carmen Amato (@CarmenConnects) May 14, 2017
What about you, scriveners? Do you have an author strategy? I admit I have lots to learn from Carmen. (Maybe that's whay I don't have a TV deal. 🙂 ) Did you have a strategy when you began your career? Or did you have to learn about sales strategies after you were published the way I did?
***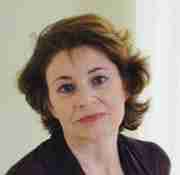 Carmen Amato is the author of the Detective Emilia Cruz mystery novels set in Acapulco and recently optioned for television.
She's also written the romantic thrillers The Hidden Light of Mexico City and Awakening Macbeth,
Originally from New York, her travels around the world inspire many of her books. Visit her website at carmenamato.net for a free copy of the Detective Emilia Cruz Starter Library and follow her on Twitter @CarmenConnects. Stay in touch via email to carmen@carmenamato.net; she always responds.
BOOK OF THE WEEK
In PACIFIC REAPER, the latest Detective Emilia Cruz novel, Emilia investigates a string of murders connected to a cult devoted to Santa Muerte, Mexico's forbidden saint of death. As the investigation heats up, everyone close to Emilia has a brush with danger. Has she been touched by the so-called Skeleton Saint's curse or something even more unholy?
Find it on Amazon today!
OPPORTUNITY ALERTS
BACOPA CONTEST $3 ENTRY FEE. Categories: poetry, flash story, creative nonfiction, literary fiction. $400 prize given in each genre. Flash limited to 750 words. Creative nonfiction limited to 3,300 words. Literary fiction limited 8,000 words. For poetry, no word limit.  Deadline May 31, 2017.
Father's Day Essay, 250 words. Starting with…"When I think of My Dad…" with a $200 prize for the winning essay. It's a fundraiser for "Shame Kills" a drug rehab organization. Deadline June 5, 2017
Creative Nonfiction magazine seeks TRUE personal stories or profiles about people starting over after a failure or setback. Up to 4000 words. Paying market. $3  submission fee. Deadline June 19, 201
EMERALD THEATRE 10-MINUTE PLAY CONTEST $10 ENTRY FEE. Theme: "That's so gay." A character must say the words, "That's so gay." Two to four characters. No children's shows or musicals. Ten pages (10 minutes) max. Will be staged in strict "black box" style. $300 prize Deadline June 30, 2017.
KINDLE STORYTELLER PRIZE £20,000 prize. (Yes, you read that right.) Open to any author who publishes a book through KDP between February 20 and May 19 2017. Any genre, including fiction, nonfiction and collections of short stories – so long as they are more than 5,000 words and previously unpublished. Deadline May 19, 2017.
Haven Writers' Retreat. "Come find your voice in the woods of Montana with New York Times best-selling author, Laura Munson, and find out why over 400 people say that Haven Writing Retreats changed their lives. Offering special discounts for readers of this blog for both June retreats. June 7-11, and June 21-25
Boyds Mill Press accepts unagented submissions of children's book manuscripts. Highlights for Children owns the press.