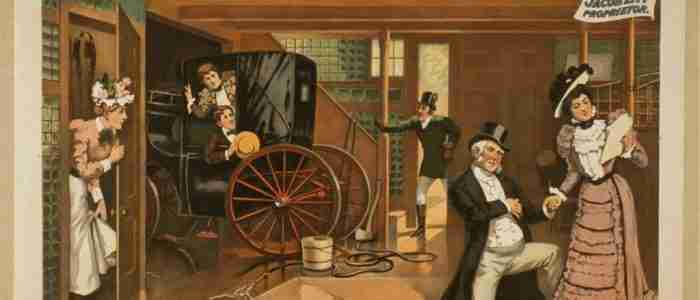 Writing career mistakes will happen, but these are some you can avoid. 
by Anne R. Allen
Ruth and I like to say we made all the writing career mistakes so you don't have to. I figure that I've collected nearly the full set of authorial faux pas since I embarked on a writing career.
So today I'm offering a list of some of the things I wish I hadn't done when I was starting out.
I'm not saying these are always "mistakes" or that they will inevitably lead to disaster, but they did slow me down on my path to a career as an author.
1) Believing an Avid Reader is Automatically Going to be a Good Writer
When I started out I was sure I didn't need no stinking critique groups. I was a voracious reader! I read tons of literary fiction and classics. Plus I got a perfect score on my English SAT. I'd even taken a class in playwriting at my prestigious Ivy League college.
Of course I knew how to write a novel!
Oh, the wasted hours…
Don't do this.
Thinking you can write novels because you read a lot of them is like thinking you can play for the NFL because you're a big fan of Monday Night Football.
Take classes, read books on craft, read writing blogs, go to writers' conferences or join a critique group. Or all of the above. Writing in a vacuum is going to waste a lot of time.
2) Worrying about Publishing and Marketing before Writing a Book.
A reader asked me a couple of weeks ago if she needed a website when she's beginning her first novel.
Not everybody will tell you this (especially if they design websites) but I say no.
This is the stage when you should be concentrating on learning your craft and putting the hours into creative writing, not marketing.
A static website is expensive and you don't need an author website until you're querying or close to self-publishing.
In fact it looks a little delusional for a beginner to have a fancy author website.
(On the other hand, if you're into blogging, a free blog is a website and it's a good way to start building an online presence and network with other writers. But you don't NEED to do it when you're still learning to write with that very first book.)
Social media didn't exist when I was starting out, but I did have tons of anxiety about publishing. I was terrified of being sent on a book tour, because I have issues with agoraphobia
And yes, I obsessed about this stuff before I'd finished my first novel.
Public appearances scared me so much I think I fell into self-sabotaging habits. I didn't have stage fright, because I'd been in the theatre for years. But onstage I could always be in costume and become somebody else, speaking somebody else's words.
My fear was of being judged as myself.  I know I'm not alone. See my post about "Fear of Success."
Most writers today are thinking about book-selling instead of book-writing long before they have to.
I know you're getting a lot of pressure to build your "platform" before you publish. But social media can lead to squandering your writing time on cat videos or political arguments before you've ever taken a writing class or completed some short fiction. Always put the writing before platform-building.
3) Badmouthing Popular Authors Instead of Reading Them.
I grew up in academia and went to fancy schools. So I was a teenaged literary snob.
When I hear my contemporary counterparts talking the way my friends and I used to, I have to laugh: "Bestsellers are crap. I can learn everything I need to know by reading the classics. I've read George Eliot, Virginia Woolf, Dostoyevsky…and every word Jane Austen ever wrote. You expect me to learn from 50 Shades of Gray and that Duck Dynasty guy?"
But I finally figured out that I couldn't write for George Eliot's audience if I wanted to get published today. Contemporary book buyers live in the contemporary world.
George Eliot and Dostoevsky were not competing for readers' attention with TV, Netflix and cats riding Roombas.
And even if you're the reincarnation of Virginia Woolf, writing like her is not going to move a lot of units in today's marketplace.
We need to learn how to write for today's readers.
My first novel, THE BEST REVENGE, later published as the prequel to the Camilla Randall Mysteries, was partly inspired by the novel Camilla, A Picture of Youth, written by Mrs. Fanny Burney in 1796.
I was clueless enough to mention that in my early queries. For some reason it didn't impress any agents. 🙂  (I would have done better to say the book was also inspired by an unflattering interview in the New York Times of the first "celebutante," Cornelia Guest, which was much more relevant to contemporary readers.)
You don't have to read 50 Shades of Duck Dynasty. But you need to read the top sellers in your genre, even if your genre is literary fiction.
4) Thinking that "Landing an Agent" is a Ticket to Fame and Fortune.
My first agent was with a big firm in L.A.. I had such high hopes! Until six months later, when the manuscript arrived back on my doorstep, with a post-it note stuck on the title page, informing me my agent had moved back to London. 'Bye Felicia.
Then when I landed agent #2, head of a prestigious NYC agency, I was sure she was the one. So I quit my job, moved from the city to to a seaside cottage and expected to settle into the writing career of my dreams.
You guessed it: Did. Not. Happen. The agent shopped my novel around, failed to sell it and dropped me. I had to go back to working retail.
As far as my career, I decided to think outside the box and sold a second novel to an entertainment weekly. I was now a published author!
So I went into high gear, writing like mad and querying every agent in Jeff Herman's Guide to Literary Agents. But my serial meant nothing to them, and it was years before I finally got another offer of representation. This one repped all three books I had in the hopper by then.
But she did not sell any of them. She ended up leaving the business.
Several years later, I found agent #4, who wanted me to rewrite all my books. I put a year into rewrites. But by then Agent #4 had forgotten me and moved on.
Meanwhile. I got an offer from a small press who liked one of my stories in a literary magazine and asked if I had any novels. (BTW, I'm not the only author who got published after being "discovered" in a literary magazine. It happened to Catherine Ryan Hyde, too.)
So yeah, after having four agents over the space of a decade, when I finally did get published, I represented myself.
Many successful authors I know had very little success with their first few agents. Even well-known, successful agents can have trouble placing a book.
And once a book has been sold, if it doesn't do well,  your publisher will drop you. And the agent probably will too.
These days, we have the alternative of self publishing, but the most successful authors–both indie and trad pub–do have agents. They can do very useful things for a career, like getting film and translation deals, or a contract with an Amazon imprint.
But agents aren't magic, so don't expect them to be.
5) Worrying about Being Influenced by Other Authors
I hear lots of new writers say stuff like, "I don't want to lose my voice. I'd hate to copy another authors' style, so I don't read when I'm working on a book."
I used to be afraid of that too.
But so what if I started writing like Margaret Atwood or Anne Tyler or Marian Keyes? I should be so lucky. Seriously. A few echoes of the greats in our work is not a problem.
The great painters all started by copying the classic works that came before them. Picasso copied El Greco and Goya, and you see lots of references to their work in his. As he said, "Good artists copy. Great artists's steal.  "
If I'd read more contemporaries and fewer classics when I was starting out, I'd have had a much better idea of what is considered good writing by today's standards.
6) Begging Friends, Family and Co-workers to Read Early Work
When we start writing, what we want most is to be read, so we often rush off to friends and family and implore them to take a look as soon as we've got those first chapters on paper. I admit I did. (And if any of my first readers see this post, I apologize. I know I was probably obnoxious and needy about it.)
But you'll often find loved ones can show a strange reluctance to be your first readers. (If they're eager readers, be grateful, but realize the results may not be what you hope.) And if they say no, accept it. They're not being unkind.
They may be afraid they won't know what to say. That's because they probably won't, unless they're in the writing business themselves.
They could end up swelling your head with over-the-top praise for your splendiferous adjectives, spritely adverbs and uniquely creative dialogue tags.
On the other hand, they might  be overly critical of your beginning efforts and squelch your fledgling muse out of fear of not being "honest."
I've had both those things happen and neither worked out that well for my writing or my friendships.
7) Trying to Please Everybody.
The changes that my 4th agent wanted me to make to my books turned out to be misguided and destructive. She didn't get my humor, so she wanted it out. Restoring the books to my own satiric voice after she evaporated took time I could have spent writing new stuff. That was a year wasted on trying to please somebody who was never going to help my career.
Finding the right beta readers or critique group can provide you with the support and advice your loved ones can't give. But remember they'll all have different opinions. In the end, it's your book, so don't change anything you love just to please somebody else.
I do recommend critique groups for new writers. Whether you meet in person or online, writing groups can provide invaluable information and support. They can give sympathy through the rough patches and help celebrate your successes. They can also provide a network that might be all-important to your career.
Kristen Lamb's "WANA tribe" (We Are Not Alone) is a great online community where writers can find mutual support. Another is Alex J. Cavanaugh's Insecure Writers Support Group. CritiqueCircle.com also offers many different groups in a variety of genres, with the extra benefit of critiques, and Nathan Bransford has recently revamped his forums, which are a great place for writers to network.
But remember these groups do not have all the answers, and amateur writing groups can often result in the blind leading the blind.
A few years ago, I wrote about why to ignore most of the advice from your critique group.
If you're participating in a critique group, it's wise to invest in a couple of good writing books or a vetted, solid writing course as well. Also read blogs like this one by veteran authors and agents.
Remember to take everything you hear in an amateur group with a grain of salt.
Here's how I got a reality check about group critiques: when I was finally published, my editor sent me my ms. bleeding with red-pencilled edits. Nearly every issue he had with the book was something I'd added at the request of critique groups.
Trying to please everybody in my writing groups had led to bad habits.
Remember the people who are most strident in demanding that you do it "their way" are probably the least competent to give advice. That's called the Dunning-Kruger Effect. Scientists have proved the most ignorant people are generally the most sure of themselves.
8) Expecting to Make Money Right Away.
Obviously I fell for this, big time. As I said, when I got agent #2, I quit my job and moved to an idyllic spot where I could write. When the agent couldn't sell the book–which I now know was a rough draft that needed a lot of work–she dropped me. Then I had to find work in a new place where I didn't have the same opportunities as I had in the city.
If that had happened today, I probably would have self-published that rough draft on the cheap, the way so many indies are doing now.
I hear people saying the same things I said:
"I've been at this for so long and I don't have a penny to show for it. I've got to do something!"
"I'm tired of this book. I want it DONE."
But here's the thing: if the book bores you, readers will feel the same. Most authors have at least one "practice novel" that should not be published. Publishing your practice novel can end, rather than start a career.
If people read a second-rate book from an author, they're not going to go back for more.
Very few writers make money on the first novel they write. ("First novels" are usually #3 or #4 or #10.) You need at least two books, edited, polished, and ready for prime time before anything much is going to happen with your writing career. Most indies don't make money until they have about six. And even then, you'll probably have to keep your day job.
Write because you love it—because you can't help yourself—not because you're counting on becoming the next James Patterson or J.K. Rowling.
9) Writing Novels Exclusively
Once I decided I wanted to have a writing career, I dove right into writing novels. I left short stories and poetry behind. I thought those were for students, not professionals. (And in those days, no publisher would touch a novella.)
That's because in the early 1990s most magazines had stopped publishing fiction. The only way to publish was to spend a lot of time researching the small, low-circulation literary magazines. Which of course could only afford to pay in copies.
You could only find these magazines if you bought a pricey copy of Writer's Market along with the Directory of Little Magazines and Small Presses. The bottom line didn't look good to me. I figured why should I spend more to buy the directories than I'd ever make getting short stories published?
I was short-sighted. If I'd had more publishing credits and contest wins, I would probably have found a publisher for my longer fiction faster.
I'd also now be sitting on a goldmine, since short stories, novelettes and novellas are perfect for today's reader, who often read short ebooks on phones and tablets.
See more about the value of short fiction in my article for Writer's Digest.  And here's a post on how to write a novella by by Paul Alan Fahey.
And note that I always include short story publishing opportunities and contests at the end of this blog.
That's so you can do what I say and not what I did.
10) Thinking that Writing What Sells is "Selling Out"
As I said, I grew up as a literary snob. That meant I spent most of my time working on a big, "serious novel" while I dashed off genre novels I didn't put enough work into.
It wasn't until I took my genre novels seriously that I found a publisher. Then I learned how I could apply the things I'd learned writing genre to to my "serious novel." As a result, I got a publisher for that one too (after some heavy editing.)
At that point, I realized everything I'd been trying to write: chick lit, women's literary fiction, romantic suspense, social satire…could all come under the umbrella of "mysteries" if I concentrated on the whodunnit part of the plot.
I was a mystery author! I can't tell you why it took me 10 years to accept that, but I know it had something to do with the idea that I was "selling out" by writing in a commercially viable genre.
In her post last week Ruth Harris said some important things about "writing to market." It doesn't mean writing "The Peckish Games", "Girl on the Greyhound Bus",  or "Parry Hotter and the Philosopher's Clone."
I means writing the kind of books that readers are actually buying. Some genres are a hard sell right now. Big family sagas topped the charts in the era of The Thornbirds, but you don't see many on the shelves these days. Sprawling, steamy tales about groups of flawed, ambitious women flourished for several decades after Valley of the Dolls, but they pretty much died with Sidney Sheldon and Jackie Collins. Stories of women in jeopardy in dark gothic mansions, popular for centuries, have mostly disappeared in the 21st century.
Nothing's to say that these genres won't come back. But you're not going to restore them as an unknown. Build an audience first.
As Ruth said in the comments to her post. "May I politely suggest you discard the "selling out" cliché? Don't forget that Elmore Leonard started out writing Westerns…and found his niche in petty criminals and their doings.
***
And remember that when you're making mistakes, you're learning, as Ruth also told us last week. I'll leave you with this quote from Neil Gaiman:
"I hope that in this year to come, you make mistakes. Because if you are making mistakes, then you are making new things, trying new things, learning, living, pushing yourself, changing yourself, changing your world. You're doing things you've never done before, and more importantly, you're Doing Something."
by Anne R. Allen (@annerallen) May 7, 2017
What about you Scriveners? Have you fallen into any of these writing career mistakes? Did they stall out your career? What do you think was the biggest mistake you made in your early career? Do you have other mistakes to add to this list?
BOOK OF THE MONTH
THE BEST REVENGE: The prequel (Camilla Mystery #3)
99c until May 20th!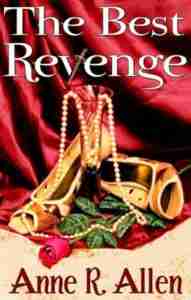 How it all began…
Perennially down-and-out socialite Camilla Randall is a magnet for murder, mayhem and Mr. Wrong, but she always solves the mystery in her quirky, but oh-so-polite way. Usually with more than a little help from her gay best friend, Plantagenet Smith.
This prequel to the Camilla mysteries romps through the glitzy 1980s, when 19-year-old Camilla loses everything: her fortune, her gay best friend, and eventually her freedom.
When she's falsely accused of a TV star's murder, she discovers she's made of sterner stuff than anyone imagined–herself included.
"A full out romp through the mayhem of our justice system and the gossip-based media-mongering that all too often feeds our basest perceptions."…Loves to Read Books
Available in ebook from:
 All Amazons Smashwords  Kobo GooglePlay  iTunes Nook
Also available from:
OPPORTUNITY ALERTS
Nathan Bransford's Forums. This blog got its start when Anne landed a guest blog spot on Nathan's blog. Now you can too. He often takes his favorite comments from the forums as guest posts. The forums are newly revamped and there's lots going on. Check them out out!
BACOPA CONTEST $3 ENTRY FEE. Categories: poetry, flash story, creative nonfiction, literary fiction. $400 prize given in each genre. Flash limited to 750 words. Creative nonfiction limited to 3,300 words. Literary fiction limited 8,000 words. For poetry, no word limit.  Deadline May 31, 2017.
Father's Day Essay, 250 words
. Starting with…"When I think of My Dad…" with a $200 prize for the winning essay. It's a fundraiser for "Shame Kills" a drug rehab organization.
Deadline June 5, 2017
Creative Nonfiction magazine seeks TRUE personal stories or profiles about people starting over after a failure or setback. Up to 4000 words. Paying market. $3  submission fee. Deadline June 19, 201
EMERALD THEATRE 10-MINUTE PLAY CONTEST $10 ENTRY FEE. Theme: "That's so gay." A character must say the words, "That's so gay." Two to four characters. No children's shows or musicals. Ten pages (10 minutes) max. Will be staged in strict "black box" style. $300 prize Deadline June 30, 2017.
KINDLE STORYTELLER PRIZE £20,000 prize. (Yes, you read that right.) Open to any author who publishes a book through KDP between February 20 and May 19 2017. Any genre, including fiction, nonfiction and collections of short stories – so long as they are more than 5,000 words and previously unpublished. Deadline May 19, 2017.
Haven Writers' Retreat. "Come find your voice in the woods of Montana with New York Times best-selling author, Laura Munson, and find out why over 400 people say that Haven Writing Retreats changed their lives. Offering special discounts for readers of this blog for both June retreats. June 7-11, and June 21-25
Boyds Mill Press accepts unagented submissions of children's book manuscripts. Highlights for Children owns the press.